JOIN US NOW AND ENJOY OUR
WELCOME OFFER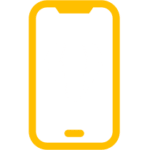 INSTANT ACTION
Turn your mobile phone into a game hub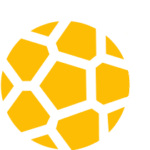 24/7 EXCITEMENT
Countless mobile casino games & sports events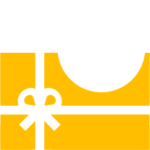 MONTHLY OFFERS
A continuous flow of Casino & Sports Bonuses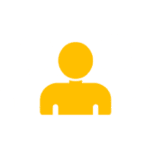 GOOD COMPANY
Join 145.000+ Casino & Sports players
Top 5 Slot Games
Player's Favourite
Playing and Betting at
Mobile Wins Casino & Sports
FREQUENTLY
ASKED QUESTIONS
How do I deposit funds into my casino account?

For information about how to deposit funds into your online casino account please visit the Casino Deposits section.

Gambling online is a general term for wagering your money at a website with the aim of making a profit on it or just for fun. Online gambling can be on games from an online casino, such as live games with a dealer or video slots, but also on the results of sports matches or other events. Playing a sports lottery or sports game for a certain stake also falls under online gambling.

What specification computer do I need to play your casino games?

Mobile Wins works with the Microsoft Windows Operating Systems Version 2000 and above and Flash version 9 or above. The casino software does not support Windows 9X, 3.XX or Web TV. For optimal results, set your monitor to 1024 X 768 pixels and high color (16 bit) or more.

How do I close my account?

If you want to close your online casino games account then please contact our Customer Support Team and they will assist you.

How do I log into my casino account?

To log into your Mobile Wins account please use the link on the left hand side labelled "Log In". This will open a new window with the login screen.

Why do I need to be verified?

UK and International Gambling law requires that all users are verified before they can withdraw funds from a gambling account. This is primarily to protect against money laundering but also provides a level of protection to the player from people illegally accessing their accounts.

What forms of ID do you need to verify me?

Due to licence, regulations and anti money laundering laws Mobile Wins needs to copies of your Debit or Credit Card (with the middle 8 numbers on the front and the CV2 code on the back blanked out), copies of utility bills as proof of residence and photographic ID such as a passport or driving licence showing the user's face, signature and full name.

How do I login if I forget which Email address I registered with?

If you forget your registered email address or no longer have access to it then you will need to contact our Customer Support team to have it reset.

Can I play the games on my mobile phone?

Yes, the Mobile Wins casino is available on your mobile phone. You can now play on iPhones and Android Smartphones.

Are my personal details safe on your site?

Mobile Wins uses the latest encryption and protection technologies, to ensure that your financial information is completely secure. More information on site security and privacy can be found in our Privacy section.

What are the minimum and maximum stakes?

Stakes vary depending on the game you are playing. To find out about the stakes for a particular game you can access the "Help" screen from any game and find out information about stakes, payouts, winlines and game rules.

What methods of payment do you accept?

How do I play responsibly?

Keep it fun

Playing at an online casino is primarily entertainment. Despite the fact that you can win money from it, you should never think of it as a substitute for a job. Think of it as a visit to amusement park or football match.
Play only with money you can afford to miss. That way, winning is a bonus and you can't lose more than you can afford.
Don't gamble when you are not happy. Gambling does not solve problems.

Stay in control

Make sure you do other things too. Even though gambling is exciting and fun, there are also many other fun things to do. So don't play every day.
Don't try to win back your losses. The moment you start trying to win back your losses you lose control. Always keep control of your playing behaviour.
Play at a trusted casino. Constantly chasing a new casino's bonus can quickly lead to losing control and more importantly; your trusted casino knows you and can therefore take your playing behaviour into account.

Take a break

Take a break every now and then. Playing without breaks is dangerous and makes you less sharp. If you take a break every now and then, you will see that you make better decisions.
Know your limits and stick to them. If you feel your limits are coming into view take a break.

Seek help and support

Do you have any questions following the above information or want to know more? Mobile Wins then ask you to take a look at one of these sites:

How do I know the games are fair?

Our games are regulated by the Malta Gaming Authority, License Number of MGA/B2C/231/2012 issued by Malta Gaming Authority on 16th April, 2013 and is licensed and regulated by the Gambling Commission, License Number 39335.

Can I keep my online casino winnings?

All winnings in your online casino account are yours to keep and can be withdrawn at any point.

How do I request a new password?

From the login screen, enter your email address and then click on the link titled "Forgotten Password". This will send a link to reset your password to the registered email address on your account.

For information on our cookie usage policies and other privacy information please visit our privacy page.

Do you charge for using the site?

There is no charge for using this site. Most games offer the choice of Free play or Live play where you can play for real money. If you just want to play for free then we don't even ask you for a credit card.

How do I send you copies of my ID?

An email with the full explanation is sent to the user with full instructions of what to send and where to send it to.

On the participation date, you must be over the age of legal consent as set by the law applying in the territory you are located in, and in any event you must be over 18 years of age. Players must also have a valid payment method in their own name.

Can I play the games on credit?

We don't offer credit accounts to any players as our license does not allow this.

How do I contact customer support?

Our customer support team can be contacted by Instant Chat or email using our online Contact Page.

How long does verification take?

Verification takes up to 3 working days from the moment we receive your documents.

Do I need to download any software?

No download is required – you can play our casino game online, safely and securely.

How do I join Mobile Wins! Casino & Sports?

Easy. Create your account in +/- 2 minutes, make your first deposit, claim your Welcome Bonus and enjoy our wide variety of casino games and sports events.

In order to join our casino you must register to play at Mobile Wins.

I can't access your casino games – what should I do?

If you are having difficulty accessing our casino games it may be that you are behind a firewall or that your computer does not meet the Minimum Specification to play our games. Try turning off any firewall software and ensure that you can access other sites on the internet to make sure you connection is working. If you are still having difficulties our Technical Support Team may be able to help.

Are there any Fun Casino Games?

Most casino games are fun to play and can provide many hours of entertainment. However, probably the most fun casino games can be found in our casual games section with great games such as Turning Totems, Dream Catcher and Diamond Deal to name but a few.

Do online casinos have to pay tax?

Yes. Indeed, the casino pays the gaming tax instead of players.

How do you win real money online?

To win real money, you also have to play with real money at a casino. In all casino games, you have a chance of winning real money. Find out how to increase that chance on our website. If you have won money at an online casino, you obviously want to see it paid out. You should therefore check the casino's withdrawal methods and possible processing time in advance. At Mobile Wins Casino, you'll find that important information. We also only recommend casinos that pay out decently and we will let you know if a casino does not.

How long does it take to withdraw funds from my account?

Withdrawals request are processed within 1 business day and once processed you will receive an email confirmation. Each bank has different timescales for processing payments but generally funds should be in your account within 7 business days.
Other Questions?
CONTACT US
.