Esports Betting UK – Covering the Basics
It's the newest phenomenon to hit the sportsbooks and while a host of new, innovative operators such as Mobile Wins are embracing Esports, even the older, established brands are getting involved.
Esports betting is an exciting area of the market with lots of potential for the  UK betting community, and it's only natural you're interested in it, whether you're coming from a video gaming or a betting background (or both!). but how exactly do you get on board with Esports here at Mobile Wins?
No need to wonder, as we've prepared a guide to the very basics Esports betting to get you going.
Introduction to Esports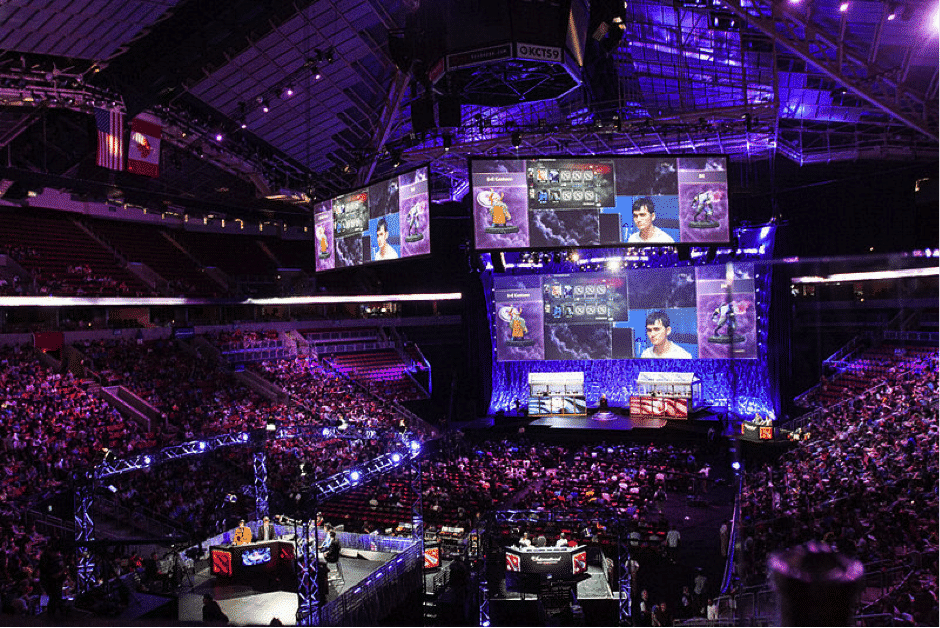 "Esports" (CC BY 2.0) by sam_churchill
Esports are actually just like normal sports. The difference is that Esports are played on a computer instead of a field or sports hall. Esports are videogames that people play professionally. The games themselves can be as different as basketball is to tennis. The majority of Esports games are played online. Viewers can watch these matches via live streaming video platforms like YouTube or TwitchTV. But some of the biggest tournaments fill up large arenas with thousands of fans. So where do you find all this information? Right here in the Esports Wiki.
Playing video games professionally is a pretty new phenomenon. Successful players have become millionaires. So, betting on Esports is also gaining popularity. You can gain an advantage if you start betting now, because you will grow familiar with the games and odds. For more information on how to successfully bet on Esports, visit Mobile Wins guide on Esports betting.
This is a sector where experienced punters can excel. Those who know how to study form and head-to-heads in traditional sporting markets can definitely succeed with UK Esports betting as many of the principles are identical. Do your research and you will be better armed when staking – but first, it's important to understand how the fascinating world of Esports works.
Esports isn't, as some casual bettors believe, the type of virtual sports that betting shops have been broadcasting for some time. Essentially, Esports is video gaming taken into the world of professional sport – and the competitors take it very seriously indeed. In fact, so do brands of all shapes and sizes, as Esports champions compete for some breathtaking prizes – for example, last year the top players of the popular shoot-em-up Counter Strike went home with $1.4 million.
If you have just a passing interest in gaming then you may already be familiar with some of the titles involved. These are some of the most popular and most successful games and game franchises of the 21st century so far. At Mobile Wins, you can bet with us on League of Legends, Starcraft II, Hearthstone and Counter Strike to name but four. But even if you've never been a gamer, this is a set of markets that are worth studying.
It may help, however, to get a basic understanding of the games that are involved so take a moment to read up on them in our extensive reviews and maybe try your own skills in a game or two.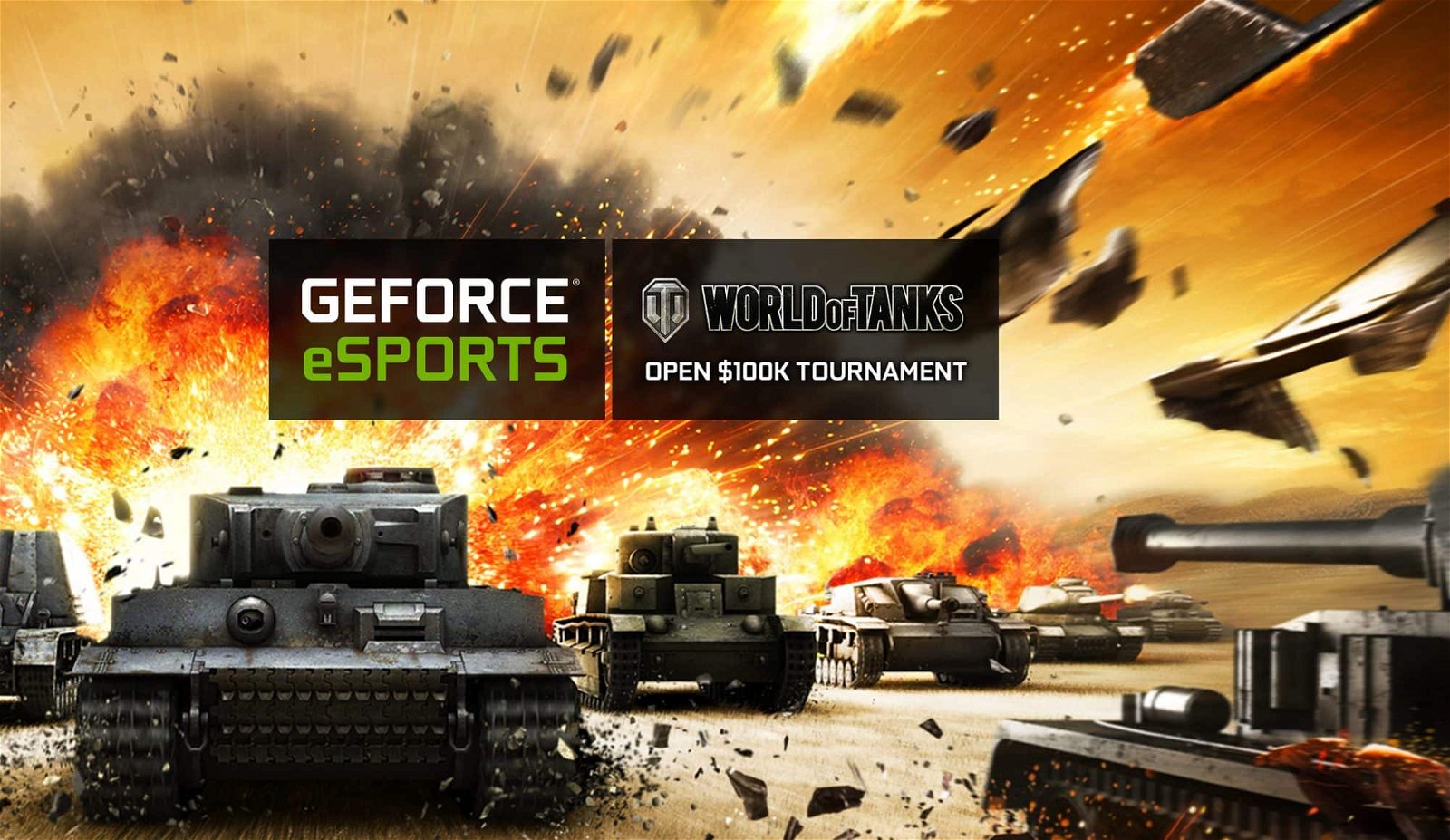 "GeForce Esports World of Tanks Logo" (CC BY 2.0) by GBPublic_PR
The UK Esports Betting Markets
Naturally, as with any sport, you need to establish exactly what you want to bet on. So what do we provide as your options with Esports?
Just like normal sports betting, knowledge is key. So we provide you with all the knowledge you need.
Your starting point will be choosing your game. So choose one of the most popular Esports games from the Esports-Wiki below.
Each game has its own section with information about its players, teams, tournaments and bets. This information is important if you want to make good bets.
For example, if you want to bet on a match, you need to know more about the teams, tournament and bets. You can find which team has done well in the past. Or you can find out how important a tournament match is. And last but not least, you can find out which bets favor you most.
The most obvious and most popular bet is the match result, so when you have one team playing another at, let's say, World of Tanks, we will issue a set of odds for each side and your job is to decide who will win it.
Shock outcomes can be quite rare here so, on a more advanced level, you could bet with the handicap. This practice gives one team somewhat of a head start in terms of points and this makes the resulting market a little more interesting while increasing the value at the same time.
The choice of side betting varies depending on which bookmaker you use. If you have an older, established brand that had perhaps started to trade in the pre-internet days, you may find that you can only bet on the outright result.
To be honest, many big bookies haven't caught on to how popular Esports betting is nowadays. But don't worry – we know how entertaining and potentially lucrative this market is, and we're here to help!
In contrast, dedicated Esports betting websites like Mobile Wins are more switched on to the developments in Esports betting and will therefore issue a better set of side markets. These may include total points scored, points for individual player and winning margin to name but a few.
So, if you're the type of punter that likes to explore beyond the straight result market, rest assured that by signing up with us you'll be in good hands. We're full of options!
In time, you will move on to more advanced techniques but like any new area of the betting markets, you have to start with the basics. The good news is that Esports betting is no more difficult to understand than any niche event and rewards have a better chance of coming in when you do your research in order to identify a likely winner.
Esports betting can provide thrills and profits for both seasoned bettors and newbie video game fans, and here at Mobile Wins, we'll make the process as easy and as straightforward as possible.
Get started on Mobile Wins Esports! And receive a Get a Free Bet Bonus of £/$/€30 bonus to get the odds in your favor!
Use our Esports-pages to boost your knowledge of the games you are betting on! We feel that anyone should have a basic understanding on what they are doing, so this is why we wasted no effort in creating a betting guide. The industry though moves fast, so be sure to look for alternative sources of information as well that have more of a 'news' factor.
Loved the guides? Register to the Esportsbook Now!
Frequently Asked Questions about Esports Betting
How are esports tournaments organized?

Esports tournaments are typically organized by esports organizations, game publishers, or event organizers. They can be held online or in-person, featuring players and teams from around the world.

What are some popular esports games?

Some popular esports games include League of Legends, Dota 2, Counter-Strike: Global Offensive (CS:GO), Fortnite, Overwatch, Call of Duty, and Valorant.

What is the role of a coach in an esports team?

The coach of an esports team provides strategic guidance, analyzes gameplay, conducts team practice sessions, and helps players improve their skills to perform at their best during tournaments.

What are LAN events in esports?

LAN events (Local Area Network) are esports tournaments where players and teams gather in a physical location to compete face-to-face, often in front of a live audience.

What is the biggest esports tournament?

The biggest esports tournament depends on the game and region, but some of the largest and most prestigious events include The International (Dota 2), League of Legends World Championship, and the Intel Extreme Masters (CS:GO).
Other Questions?
CONTACT US
.