Overwatch Betting – Your Guide for eSports
Overwatch is a team-based online first-person shooter, developed and published by Blizzard. Players can choose between heroes of four categories: Offense, Defense, Tank, and Support. Players on a team work together to attack or defend control points on a map or escort an objective around the map. The biggest selling point of the game are the unique heroes, each with a special kit of abilities.
When it was first announced at BlizzCon 2014, Blizzard's first-person hero shooter Overwatch raised more than a few eyebrows. Previously known for fantasy RPG and strategy titles such as Diablo, World of Warcraft and StarCraft, many questioned how the studio would fare in a relatively crowded first-person shooter (FPS) market. Overwatch Betting is a good option.
However, during a beta period between late 2015 and early 2016, over 9.7 million players were attracted to the game – providing some indication as to its future potential. The full title released to great fanfare in 2016, and went on to receive many game of the year awards and nominations. Not happy with simply proving itself as a modern-day gaming masterpiece, Overwatch has also grown into a leading competitive eSports title. 2023 promises to become a record year for Overwatch Betting!
If you're looking to get into Overwatch betting here at Mobile Wins, you'll first want to get to grips with the title's history and gameplay so you can make an informed decision on who to back.
Building a Loyal Fanbase
Blizzard may well have had eSports and Overwatch betting in mind during the development of the game, but it is by no means an exclusively competitive title. Overwatch features accessible FPS gameplay mechanics, with a hint of MOBA (multiplayer online battle arena) elements as well as a deeply rich universe. Not only that, but the game also features a colourful band of characters, each of which come with their own distinct personalities, weapons and abilities.
As well as featuring both the look and charm of a Hollywood animated feature, Overwatch also has truly likeable and memorable heroes. This is even more impressive when you consider the fact that there are currently 24 playable roster members included in the game. And, as well as simple character development, Blizzard have managed to create an entire pop culture universe around its latest title.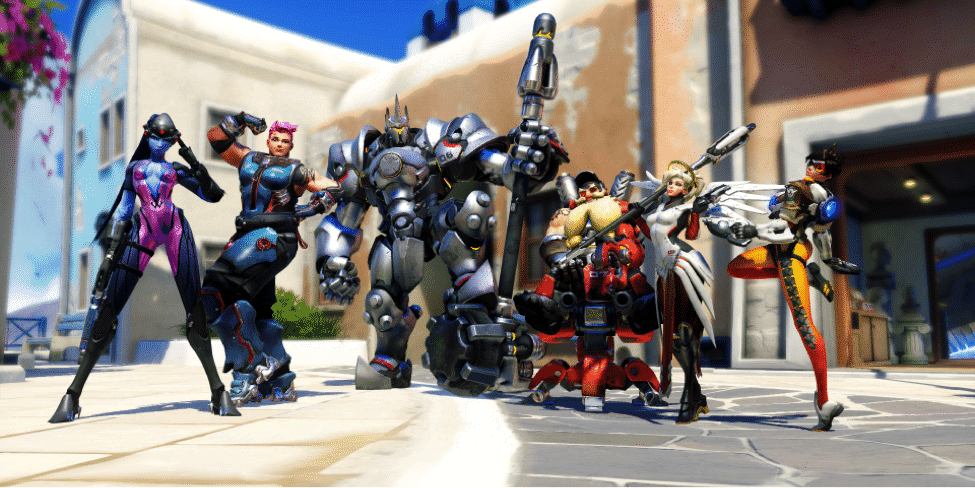 Credit: Overwatch via Facebook.
The company has been responsible for creating a number of slick animated features to tell the backstories of some of its most popular and enigmatic characters. Blizzard has also invested in creating digital web comics for the series, as well as hosting an alternate reality game that led to the debut of the hacker character Sombra.
Not only that, but the company's post-launch support of the title has been unparalleled in the world of PC and console gaming. Regularly hosting in-game events, competitive seasons as well as constantly tweaking the gameplay balance and "meta-game" – not to mention introducing new characters –Blizzard has repaid fans of the game for their loyalty in spades.
Simple, Fair Game Modes
As well as its accessible yet sophisticated gameplay and likeable characters, part of Overwatch's success as both an eSports and standard video game is due to the makeup of its main game modes. Rather than overcomplicating things with multiple modes, Blizzard chose to only include four core options – making sure that each was as balanced, fair, rewarding and challenging as required of a high-level eSports title. The game currently features the following modes:
Escort
In escort, each team is randomly picked as either the attacker or defender. The aim of attackers is to escort the payload – which usually takes the form of a vehicle carrying a high-value booty – across the map, while the defenders aim to stop them.
Assault
In assault, teams are again picked as either attacker or defender. As an attacker, your aim is to capture a series of points (held by the defensive team) across the map. Once one objective has been captured, the focus of both teams then turns to the next.
Hybrid
As the name suggests, hybrid games in Overwatch are made up of both assault and escort sections. If and when the attacking team secures the point in assault, the payload is then released, triggering the escort section of the game.
Control
Like assault, control is made up of a number of critical points across the map. Control differs from the other mode, however, by the fact that each team are competing equally to capture and secure each objective – they are not set as attackers and defenders.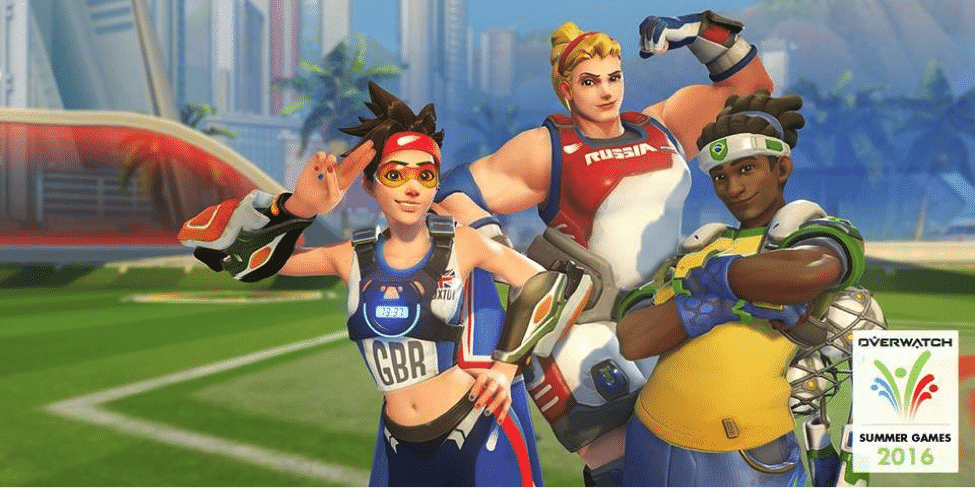 Credit: Overwatch via Facebook.
Overwatch also makes use of a class system for its characters. Each hero is a Tank, Offense, Defense or Support character – each of which comes complete with their own roles, pros and cons. Ensuring your team is well-balanced across the classes is key to victory. This is definitely the case on the competitive and eSports scene, where popular combinations of characters often change in line with "balancing" gameplay changes introduced by Blizzard.
When you're deciding on who to back in Overwatch betting here at Mobile Wins, you should definitely research the current "metagame" of the title, and see which characters and squads offer the most victories for professional eSports players. Your bankroll will thank you for it.
Biggest tournaments
The Overwatch League is the main eSports league for Overwatch. During Blizzcon 2016, Blizzard announced their plans for the league, using an organization of permanent teams in league placements similar to more traditional physical sports in the United States. This League is supposed to create a wealthy and fair competitive scene. Sponsors choose a city to represent and get players to form a team for said city. Using this system, it has already gotten a lot of support from major sports and eSports companies. The league demands a minimum salary of 50 thousand dollars a year for its players, and has prize pools of 3.5 million dollars.
Famous teams and players
There is an abundance of incredible Overwatch teams. However, there have been a few teams which have shown incredible skill and performance throughout their entire run at the Overwatch competitive scene. These teams have stood on top of the ladder from the start, and still stand there now, competing for the title.
New York Excelsior was the number 1 team in the Overwatch League season 1 standings. Excelsior's consistency was remarkable, as the team finished 34-6 in sets with a 75% win rate. The team only fell short in the final Playoffs, where sixth placer Philadelphia Fusion pulled a huge upset. Nevertheless, Excelsior has proven to be the most dangerous league team in the world.
London Spitfire (formerly Cloud9) won the Overwatch League Playoffs and took home the 1,7 million dollar prize. Although the team only finished 5th during the regular season, Spitfire managed to take out Los Angeles Valiant and Philadelphia Fusion to take home first place.
Shanghai Dragons is infamous for the longest loss streak in major sports history. At the end of the 2018 Overwatch League, the team sported a 0-40 score (and still running).
Top 5 highlights
Overwatch Betting: An Ideal eSport
Since its release, Overwatch has come a long way in the eSports scene. While Blizzard tested the waters for the future of its own Overwatch eSports offering with competitive seasons, these were aimed more towards the casual player rather than the professional.
As a result, when it was first released, the eSports community largely relied on community Overwatch tournaments, each complete with their own in-house rules. Overkill and GosuGamers were two forerunners of the current Overwatch eSports scene, and introduced the popular Stopwatch mechanic, which made sure defending and attacking teams were treated equally in Assault.
Following the release of the full game, professional eSports leagues such as the ESL, APEX and MLG all embraced the game, holding regular tournaments throughout 2016, from which Overwatch's first elite players emerged. US-based teams Immortals, Rouge and Cloud9 have remained successful since the game's release, and are always worth considering when you're dabbling in Overwatch betting.
European teams Movistar Riders and Misfits also enjoyed early success, while the title has also proved extremely popular in South Korea where it has managed to capture a number of former League of Legends players. The country's Lunatic-Hai triumphed in season two of the APEX-organized tournament, making South Korea an Overwatch force to be reckoned with.
For its part, Blizzard has continued to invest in Overwatch's eSports scene. For example, it has consulted with popular eSports broadcasters over the game's observer features. In 2016, it also funded and held the inaugural World Cup, where South Korea defeated Russia 4-0 in the finals at BlizzCon. With such results you never know what to expect for the 2023 World Cup.
More recently, Blizzard confirmed that it was to launch its own Overwatch League, an ongoing eSports tournament for the game's elite users. The developer is set to host an invite-only combine, where leading players will take part in a series of tests to decide on their eligibility. Any player picked up during this time will receive a guaranteed salary.
For the time being, your money in the Overwatch betting would likely be best spent on backing one of the already-established teams – but expect new contenders to emerge as the Overwatch League gets underway each year.
Not only should you study the form book, but you should consider your choice of eSportsbook carefully, too. By pre-registering with us here at Mobile Wins, you'll be putting yourself in the best possible position: our exclusive early adopter perks include welcome offers, free bets, exclusive gear and enhanced odds on some of eSports' biggest events.
Learn more about Overwatch:

Loved this guide? Register to the Esportsbook Now!