League of Legends Betting – Your Guide for eSports
At Mobile Wins, we offer betting with regular payment methods on a host of the biggest eSports games, so it is only natural that our roster would include the mighty League of Legends. Alongside the likes of Dota 2, Counter-Strike: Global Offensive and Starcraft, the game is one of the key foundations upon which the multi-million dollar world of competitive gaming has been built.
But what are the key issues and factors you need to consider before getting involved in League of Legends betting? Here we've put together a handy guide to introduce the thrills and spills of the game and how to get started with spotting a winning team.
Doing battle online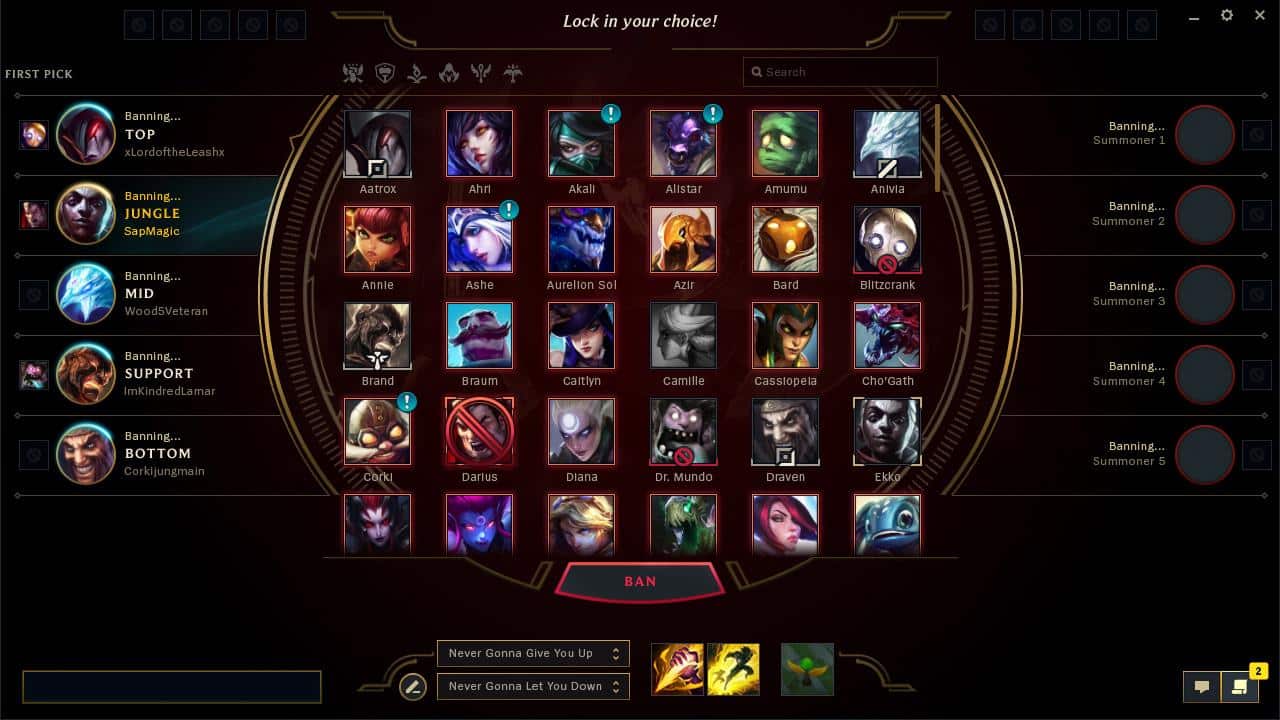 For those who are new the game, League of Legends was first released by Riot Games in October 2009 for both Microsoft Windows and macOS. A multiplayer online battle arena-style game which was allegedly inspired by Warcraft III, the title sees two teams do battle against each other in an effort to destroy the other's "Nexus" – a precious structure usually located behind a host of defences.
A fantasy game steeped in myth and magic, the title has won a host of industry awards down the years and remains one of the most popular titles in the world eight years later and beyond. Recent predictions even suggested that 100 million people play the game every month and when you consider its nearest rival (Dota 2) has 13 million monthly users, you get an idea of just how huge League of Legends is.
A key part of eSports
As we've already made reference to, the huge interest in League of Legends means that it has been a key part of the world of competitive gaming for a number of years. A host of professional and amateur tournaments are based around it, with a great number of gamers doing battle every year.
However, arguably the best-known tournament is the League of Legends World Championship, which first took place in Sweden in 2011 and saw gamers do battle for a prize pool of $100,000. Of course, since then eSports and the money involved has grown beyond all recognition and the prize pool for the 2016 World Championship was worth more than $5 million. The winning team SK Telecom T1 took home over $2 million alone, which is not too bad at all. Five years later, in 2021, the prize pool has come down again to just over $2 million in total. This is mostly due to the pandemic, which has a devastating effect on large, live esports tournaments. Nevertheless, we think EDward Gaming was sufficiently rewarded for bringing home the trophy with half a million dollars.
The good news is that even if you're not a pro gamer, eSports betting with Mobile Wins allows you to profit from your knowledge of the game and its top players.
How tournaments are structured
Obviously, if you're planning to get involved in League of Legends betting on Mobile Wins, you will need to know how the biggest tournaments held in relation to the game tend to work. The journey to the League of Legends World Championships begins with teams competing in separate League of Legends Championship Series (LCS) competitions which are held across different continents. There is also the League of Legends Challenger Series which feeds into LCS too.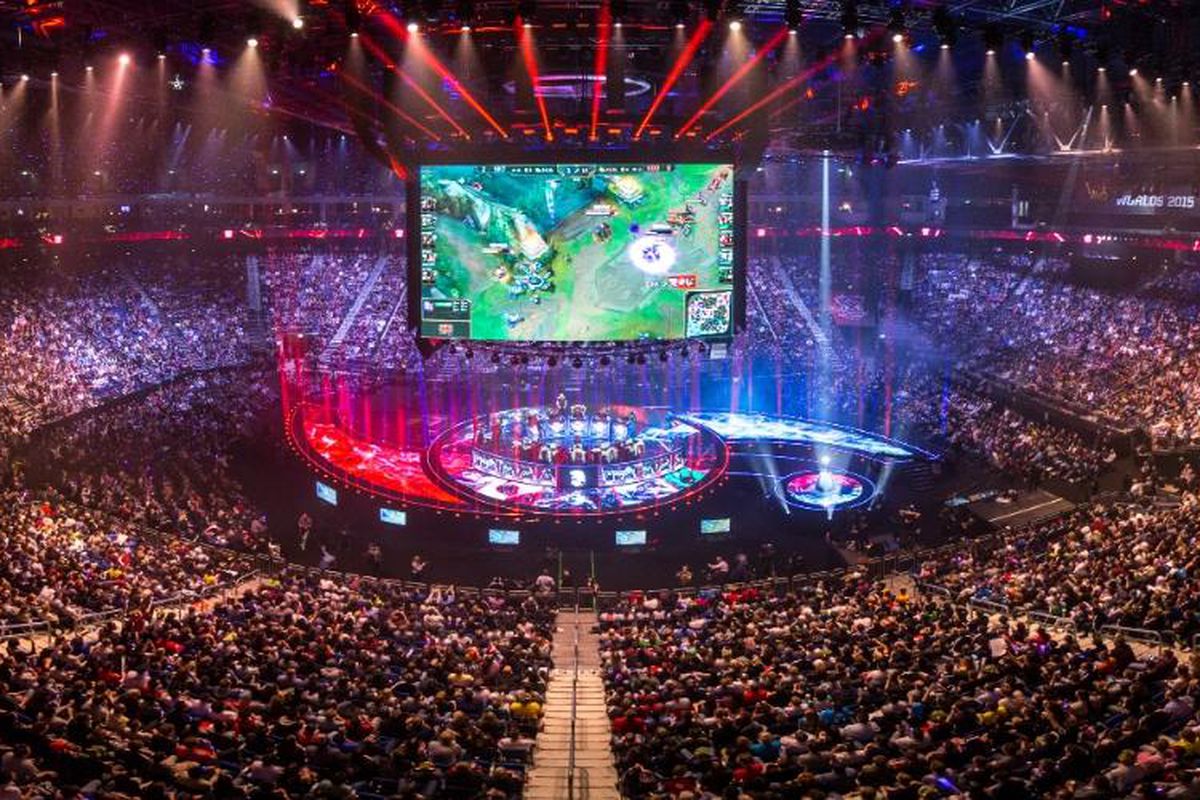 Following round after round of battles in the LCS, the top teams from each continent then go on to qualify for a spot at the World Championships. As we've already mentioned, the prize money on offer for winning outright is now in the millions.
The basics of League of Legends betting
So now have a basic idea on how the top tournaments work. It's time to find out the key points you should bear in mind when it comes to League of Legends betting. A particularly strong starting point is to ensure you are familiar with some of the biggest names that you will often see crop up during the course of major competitions.
Based in South Korea, DAMWON were the runners up of the 2021 League of Legends World Championship and have a huge reputation in this world after enjoying much success down the years. SKTelecom1 is another strong South Korean team that won in 2013, 2015 and 2016. Though recently, they have fallen a bit from the grand stage. Another South Korean-based team called Samsung Galaxy, also have a strong history in the game and won the World Championship back in 2014.
China-based EDward Gaming is another name to watch out for in the world of League of Legends. 2021 proved that. The critical reader will notice that all these teams come from the Asian region. And it is true that Europe and the United States have trouble keeping up. Notable teams such as Fnatic, World Elite and Team SoloMid are not about to give up their place in the sun though and are always close behind.
Betting Strategies
So now you have had pointers on both the tournaments and teams involved, the next natural step is to take the leap into the world of League of Legends betting. But what can you do to ensure that you are making bets in the most informed manner possible?
Well, we think there are many different strategies you can apply, but a decent starting point definitely is to monitor the form of teams by watching tournaments and keeping tabs on their latest results. This should give you a strong idea as to which teams are the ones to watch at present and which favourites might not be living up to their billing.
Another idea is to keep an eye on what is happening away from tournaments by tracking news on the different teams. This might provide an important insight into the relationships within teams and whether all is well within the camp. It is also useful to monitor any roster changes which might have changed the make-up of teams and particularly track where the most in-form players can now be found.
Finally, don't just assume that backing the biggest teams is going to be your greatest chance of success and winning big. Keeping tabs on the lower levels of the tournament can be a useful pastime, as you might just spot a team which has the potential to become a real dark horse and take the LCS and the World Championships by storm. Having this kind of open mind could prove to be vital in your efforts to achieve success.
Get involved in League of Legends
Here at Mobile Wins we absolutely love League of Legends. It is a true classic of the esports world and a title which all competitive gaming enthusiasts should undoubtedly get involved in. There are so many thrills and spills to be had, so head across to our pages on League of Legends betting to find out more about all of the key upcoming clashes. Once you're ready to bet, we'll give you a great welcome offer to get you started on esports betting on a high note.
Loved this guide? Register to the Esportsbook Now!