League of Legends Betting – Your Guide for eSports
At Mobile Wins, we offer betting with regular payment methods on a host of the biggest eSports games, so it is only natural that our roster would include the mighty League of Legends. Alongside the likes of Dota 2, Counter-Strike: Global Offensive and Starcraft, the game is one of the key foundations upon which the multi-million dollar world of competitive gaming has been built.
But what are the key issues and factors you need to consider before getting involved in League of Legends betting? Here we've put together a handy guide to introduce the thrills and spills of the game and how to get started with spotting a winning team.
About the game
League of Legends is a MOBA developed and published by Riot Games. MOBA stands for Multiplayer Online Battle Arena that started of as a MOD in Warcraft 3, but soon developed as a genre on it's own. In League of Legends players take on the role of a "summoner", that remains unseen in the game. As summoner, players control a "champion" of choice. There are over a hundred champions, each with their own set of abilities. Together with a team of champions, players face of another team in an attempt to destroy the 'nexus' of the opposing team. A structure that is guarded by minons, champions and defensive structures.
History
Since the release in 2009, the game quickly gained popularity and seized momentum in july 2012, becoming the most played game in North America and Europe (by hours played). The growth only continued. By 2014, as much as 67 million people worldwide played LoL each month, with 27 million players active per day and a constant of 7,5 million players during peak hours. Along the actual playing time, League of Legends became also the most viewed game on streaming site Twitch. Largely due to the lively competitive scene of the game. In 2021, League of Legends is still regarded as the king among esports. A phenomenal accomplishment after being challenged by so many games since then.
Doing battle online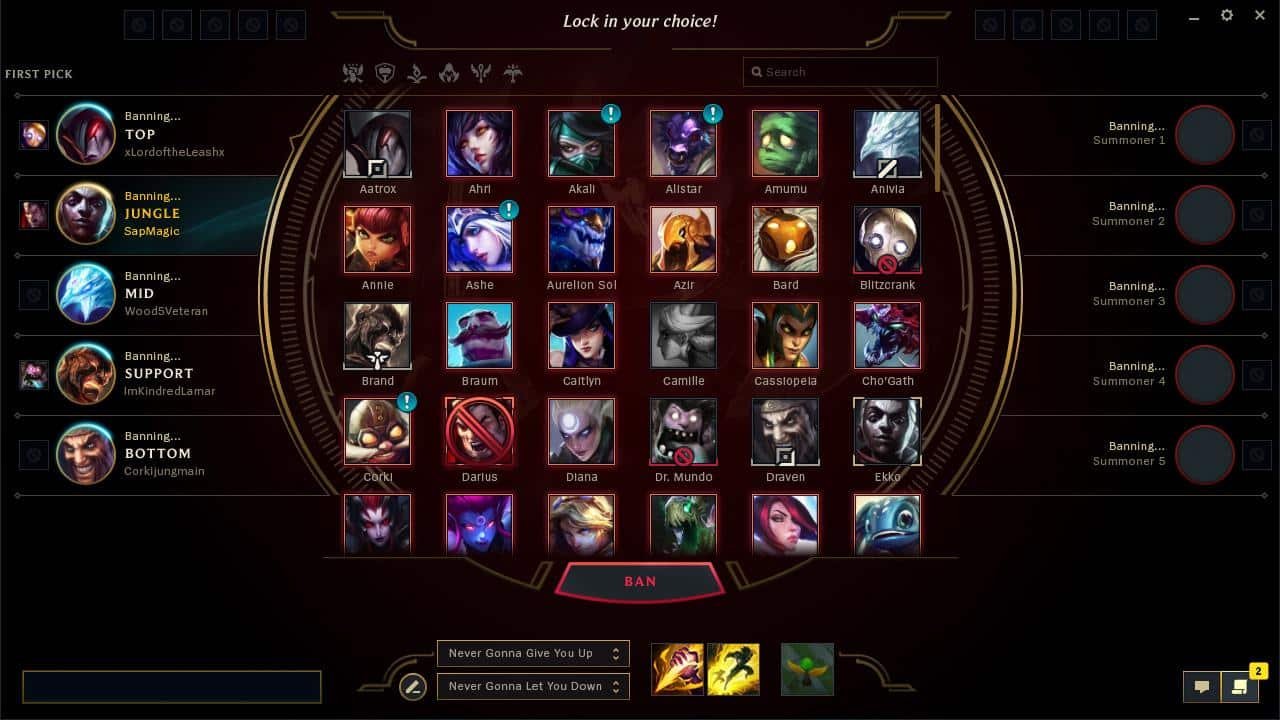 For those who are new the game, League of Legends was first released by Riot Games in October 2009 for both Microsoft Windows and macOS. A multiplayer online battle arena-style game which was allegedly inspired by Warcraft III, the title sees two teams do battle against each other in an effort to destroy the other's "Nexus" – a precious structure usually located behind a host of defences.
A fantasy game steeped in myth and magic, the title has won a host of industry awards down the years and remains one of the most popular titles in the world eight years later and beyond. Recent predictions even suggested that 100 million people play the game every month and when you consider its nearest rival (Dota 2) has 13 million monthly users, you get an idea of just how huge League of Legends is.
A key part of eSports
As we've already made reference to, the huge interest in League of Legends means that it has been a key part of the world of competitive gaming for a number of years. A host of professional and amateur tournaments are based around it, with a great number of gamers doing battle every year.
However, arguably the best-known tournament is the League of Legends World Championship, which first took place in Sweden in 2011 and saw gamers do battle for a prize pool of $100,000. Of course, since then eSports and the money involved has grown beyond all recognition and the prize pool for the 2016 World Championship was worth more than $5 million. The winning team SK Telecom T1 took home over $2 million alone, which is not too bad at all. Five years later, in 2021, the prize pool has come down again to just over $2 million in total. This is mostly due to the pandemic, which has a devastating effect on large, live esports tournaments. Nevertheless, we think EDward Gaming was sufficiently rewarded for bringing home the trophy with half a million dollars.
The good news is that even if you're not a pro gamer, eSports betting with Mobile Wins allows you to profit from your knowledge of the game and its top players.
How tournaments are structured
Obviously, if you're planning to get involved in League of Legends betting on Mobile Wins, you will need to know how the biggest tournaments held in relation to the game tend to work. The journey to the League of Legends World Championships begins with teams competing in separate League of Legends Championship Series (LCS) competitions which are held across different continents. There is also the League of Legends Challenger Series which feeds into LCS too.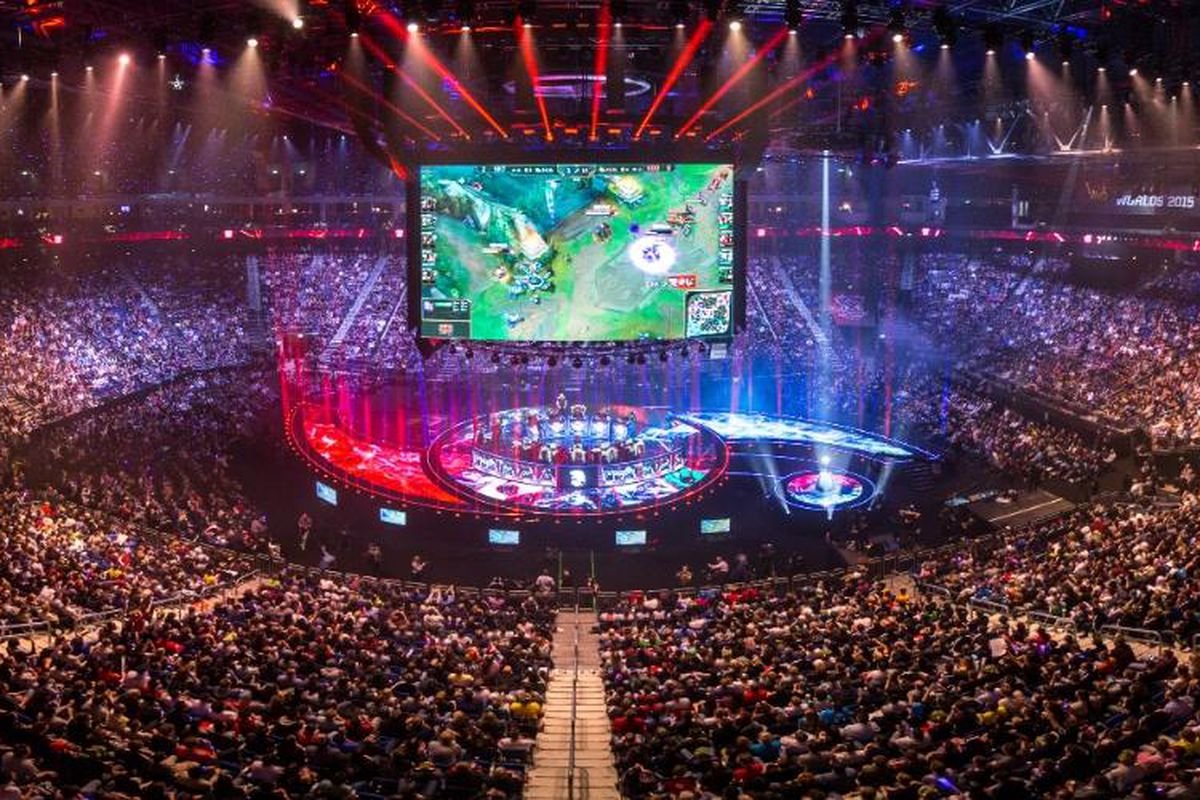 Following round after round of battles in the LCS, the top teams from each continent then go on to qualify for a spot at the World Championships. As we've already mentioned, the prize money on offer for winning outright is now in the millions.
The basics of League of Legends betting
So now have a basic idea on how the top tournaments work. It's time to find out the key points you should bear in mind when it comes to League of Legends betting. A particularly strong starting point is to ensure you are familiar with some of the biggest names that you will often see crop up during the course of major competitions.
Based in South Korea, DAMWON were the runners up of the 2021 League of Legends World Championship and have a huge reputation in this world after enjoying much success down the years. SKTelecom1 is another strong South Korean team that won in 2013, 2015 and 2016. Though recently, they have fallen a bit from the grand stage. Another South Korean-based team called Samsung Galaxy, also have a strong history in the game and won the World Championship back in 2014.
China-based EDward Gaming is another name to watch out for in the world of League of Legends. 2021 proved that. The critical reader will notice that all these teams come from the Asian region. And it is true that Europe and the United States have trouble keeping up. Notable teams such as Fnatic, World Elite and Team SoloMid are not about to give up their place in the sun though and are always close behind.
Betting Strategies
So now you have had pointers on both the tournaments and teams involved, the next natural step is to take the leap into the world of League of Legends betting. But what can you do to ensure that you are making bets in the most informed manner possible?
Well, we think there are many different strategies you can apply, but a decent starting point definitely is to monitor the form of teams by watching tournaments and keeping tabs on their latest results. This should give you a strong idea as to which teams are the ones to watch at present and which favourites might not be living up to their billing.
Another idea is to keep an eye on what is happening away from tournaments by tracking news on the different teams. This might provide an important insight into the relationships within teams and whether all is well within the camp. It is also useful to monitor any roster changes which might have changed the make-up of teams and particularly track where the most in-form players can now be found.
Finally, don't just assume that backing the biggest teams is going to be your greatest chance of success and winning big. Keeping tabs on the lower levels of the tournament can be a useful pastime, as you might just spot a team which has the potential to become a real dark horse and take the LCS and the World Championships by storm. Having this kind of open mind could prove to be vital in your efforts to achieve success.
Famous teams and players
Korea has been notoriously famous for winning almost everything that is League of Legends for years. Samsung Galaxy and SK Telecom T1 were just in a league of their own. Europe's Fnatic being the only team that could barely catch up with the Korean storm. This was 2016 though and recently, there has been shift in meta. The 2018 World finals were played between Fnatic and the Chinese Invictus Gaming, the latter one winning decisively with 3 to 0 in a best of 5. So let's take a closer look to the teams that have made up the League of Legends competitive landscape over the years.
Invictus Gaming What happens in football also happens in esports. Rich businessmen buying teams and transforming them to prize winning machines. Founded in 2011, Invictus is actually Catastrophic Cruel Memory revamped. Wang Sicong, son of Wang Jianlin, bought the team for an estimated 6 million dollars and started building towards a team that would promote professional esports in China. A land with much potential, but in terms of gaming always a bit behind in the region. Invictus Gaming consist of successful teams for Dota 2, League of Legends, Crossfire, and StarCraft II.
Fnatic is not just a team or a collection of teams, it's an industry. Together, they literally won thousands of tournaments worldwide in different genres. Most memorable has to be League of Legends Worlds Season 1 with the team led by Xpeke. Losing many players to other teams, for season 2 the World Champions didn't even manage to qualify. But never again, in the following seasons to come they are always considered candidates for the title. Earning a second place in 2018 and consecutive third places during 2016 and 2017.
SK Telecom T1 is a professional gaming team based in South Korea. SK Telecom sponsors the team since 2004, when it was a StarCraft team. SK Telecom T1 is the only team to win the World Championship three times and also the only team to win the "Triple Crown": victories at the IEM World Championship, Riot Mid-Season Invitational, and Riot World Championship. In February 2013, the organization created a new roster, which consisted of Faker, bengi, Piglet, PoohManDu, and Impact. Since then SKT has had a few roster changes. However, with Faker as their midlaner, SKT soon became an unstoppable force. SKT managed to get into 4 world championships since 2012, winning 3 of them. SKT has been known as the emperor of the league of legends competitive scene, standing undefeated, until LCS Worlds 2017.
Samsung Galaxy was originally founded as a StarCraft team in 2005. In September 2013, the organization formed Samsung Ozone and Samsung Blue. Ozone consisted of Homme, DanDy, dade, imp, Mata, and Looper. After both teams performing okay, the decision was made to merge both teams, Creating Samsung Galaxy. With Ambition as their captain and CuVee as the toplaner, the team became a true superpower with an incredible overall performance. The team has been competing with SKT for over 3 years now, standing against them in the LCS Worlds twice. Although they lost the first world championships they played against SKT, they came back with a vengeance. During the LCS Worlds 2017 they absolutely destroyed reigning champion SKT in a 3:0 victory.
Cloud 9 The land of origin of League of Legends hasn't had much success when it comes to world championships. Considered generally as the 'weakest' continent, America still hosts one of the most popular teams in the world. Leave it to America to do the marketing! They entered the world stage in 2014 (season 3) straight in the quarter finals. There first match was against Fnatic, which they lost with 1-2. Game over. In the following years, Cloud9 has shown steady progress. First competing in the group stages, and in 2017 advancing to the semi finals. Season 6 (2018) didn't deliver that final step in progression (finals), they were defeated in the quarter finals. Undoubtedly, they will be back next year stronger!
When people talk about the best player in League of Legends, there really is no question. Lee "Faker" Sang-hyeok, the midlaner and carry for SKT T1, has been regarded as the best player in the world for years now. His personal skill, intelligence, and inhuman reactions, make it possible for Faker to outplay nearly everyone and come out of seemingly impossible situations. Since 2013, Faker has won 3 world championships, and far more other big tournaments. Even though Faker and his team lost their position as reigning champions, Faker still, undoubtedly, holds the title of best player in the world.
Biggest tournaments
The biggest tournament in League of Legends is the LCS Worlds. The League of Legends Championship Series World Championships is an annual 24 team-tournament with teams from all 13 LoL professional leagues participating across multiple stages. During the LoL Worlds 2017 the event broke the record for most viewers. The 2016 Worlds had a massive viewership of over 400 million views and 360 million total hours watched, over the whole event. The 2017 Worlds broke this, with a peak of already over 106 million viewers during a single match, and an unbelievable 4.3 billion hours watched in total. The League of Legends LCS Worlds is not only the biggest tournament of League of Legends, but also the biggest tournament in eSports history. In 2018, a new record of 200 million viewers at once was reached. There was a total of 6,2 billion hours viewed. An increase of 33% in one year! The explanation behind this surge is the recent success of Chinese teams. With many views coming from China this year to witness the succes of 'their' team.
Bets
MATCH WINNER
HANDICAP
WINNER MAP 1
FIRST BLOOD (MAP 1)
FIRST TO 10 KILLS (MAP 1)
TOTAL TIME (MAP 1)
TOTAL KILLS (MAP 1)
ODD / EVEN KILLS (MAP 1)
WINNER MAP 2
FIRST BLOOD (MAP 2)
FIRST TO 10 KILLS (MAP 2)
TOTAL TIME (MAP 2)
TOTAL KILLS (MAP 2)
ODD / EVEN KILLS (MAP 2)
WINNER MAP 3
FIRST BLOOD (MAP 3)
FIRST TO 10 KILLS (MAP 3)
TOTAL TIME (MAP 3)
TOTAL KILLS (MAP 3)
ODD / EVEN KILLS (MAP 3)
Top 5 highlights
Get involved in League of Legends
Here at Mobile Wins we absolutely love League of Legends. It is a true classic of the esports world and a title which all competitive gaming enthusiasts should undoubtedly get involved in. There are so many thrills and spills to be had, so head across to our pages on League of Legends betting to find out more about all of the key upcoming clashes. Once you're ready to bet, we'll give you a great welcome offer to get you started on esports betting on a high note.

Loved this guide? Register to the Esportsbook Now!