Counter-Strike: Global Offensive – Your Guide for eSports
Counter-Strike: Global Offensive (CS:GO) is a multiplayer first-person shooter video game developed by Valve. It is the fourth game in the Counter-Strike series. The game pits two teams against each other: the Terrorists and the Counter-Terrorists. Both sides are tasked with eliminating the other while also completing separate objectives. The Terrorists must plant the bomb at one of two bomb sites, while the Counter-Terrorists must prevent the bomb from exploding.
In the online betting world, you can find odds and offers on almost any competitive endeavor. Whether it's a recognized "sport" such as soccer, basketball, tennis and darts or a "mind sport" like chess or poker, there's a way to bet on the action. CSGO Betting is one of them.
Unsurprisingly, gaming has become closely linked to betting and, today, you can find odds on all manners of games and competitions. From Hearthstone and Dota 2 to the subject of this guide, Counter-Strike: Global Offensive (CSGO), there are literally hundreds of ways to earn a bit of money betting on your favorite games.
Obviously, if you're a complete newbie to eSports or you're simply a gaming fan that wants to know what CSGO betting is all about, you have to know a few basics – and that's what we're here for. Aside from being a place where you can find the latest CSGO betting odds and offers, here at Mobile Wins we like to give you a helping hand with the basics too. Whether that's in the form of strategy guides or tournament picks, we like to help you on your eSports betting quest.
What we also like to do is break down the basics for your information, and in the following few paragraphs we're going to outline exactly what CSGO is, how you can bet on it and what you can do to turn the tables in your favor.
The Brief: How to Play CSGO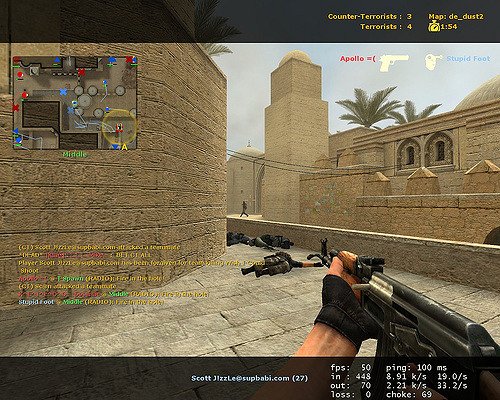 "Terrible" (CC BY-SA 2.0) by Digital Sextant
If you're not already a gaming fan, the basic premise of CSGO is this: you take control of a military figure and join a team of terrorists or anti-terrorists. Depending on which side of the divide you are, the objective is to either carry out a terrorist attack (detonate a bomb, take a hostage etc) or prevent it from happening.
In simple terms, CSGO is a virtual game of war where players can play alongside and against each other over the internet. The end result is a game where communication, timing, tactics and logic all come into play. Naturally, whenever you have an element of skill present in a game, there's an opportunity for strong players to emerge and dominate.
This dynamic has made CSGO betting possible and, moreover, one of the most popular markets for eSports fans here at Mobile Wins.
Your Mission: Target the Best Counter-Strike: Global Offensive Bets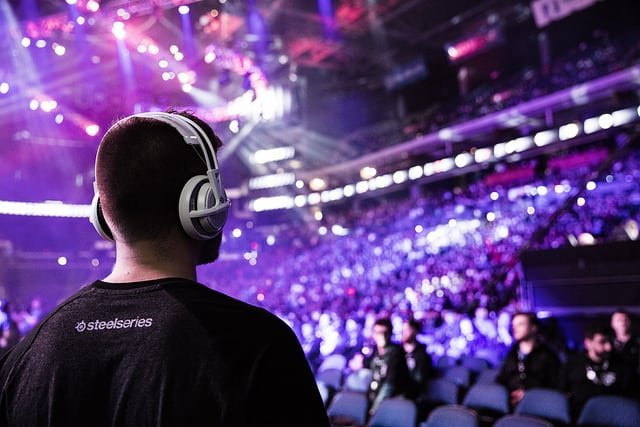 "311A7347" (CC BY 2.0) by SteelSeries
OK, so CSGO is a first-person shooter where your mission is to beat your opponents in a strategic shootout, but how does this transfer into a betting endeavor? Well, before we look at the bets you can make when you join us here at Mobile Wins, let's run through the tournaments and players you need to look out for.
Biggest tournaments
ELEAGUE is a professional eSports league that began broadcasting in 2016 on the American television channel TBS. The launch with Counter-Strike: Global Offensive started in May 2016. The league features 24 teams from across the world to compete in two 10-week league seasons annually, which includes a regular season, playoffs, and a championship. With 4 annual tournaments, with the highest prize money coming close to 1.5 million, the ELEAGUE can call itself the biggest tournament for CS:GO.
When it comes to CSGO tournament betting, we typically offer odds, offers and bonuses on the following annual events:
DreamHack

2023

The ESL Pro League
The Esports Championship Series
The Counter Pit League
The Eleague
Famous teams and players
Once you've taken note of the best CSGO 2023 betting events, the next thing you need to do is keep an eye on the top players. Just as you'd track the likes of LeBron James or Cristiano Ronaldo in the traditional sports world, it's also worth paying attention to the top gamers in the CSGO circles. In fact, as we'll come onto in the next section, knowing which players to bet on is an important skill you need to learn.
The American squad of Team Liquid is currently the team to beat in 2019. In the absence of Astralis this year, Team Liquid took over the #1 spot. When Astralis returned to the scene, they were unable to take back their throne. Team Liquid's top player EliGe currently has a strong claim for best player in the world.
Danish team Astralis have dominated 2018 after the addition of star player "Magisk" to their roster. Astralis' teamplay is by many considered as the best in the world. Their usage of utility items (frag, smoke and flash grenades and molotovs) is is stunning, literally. But even in situations where they can't rely on their teamplay, Astralis' individual skill levels might even rival FaZe Clan's.
FaZe Clan was built to dominate first-person shooters through sheer star power. Comparable to the New York Yankees or Real Madrid, FaZe fields past legends "Olofmeister" and "GuardiaN" and current legends "NiKo" and "Rain". The sole reason for FaZe's struggles as of late is their inconsistent teamplay, which can't always be remedied by sheer firepower.
Na'Vi is a CIS team with a rich history in eSports. Star player "S1mple" is currently #1 player in the world. S1mple broke record after record in 2018 and might be on his way to become the best ever. Fellow star player "electronic" carries Na'Vi with him.
For now, some of the best CSGO players include:
Janusz "Snax" Pogorzelski
Freddy "KRiMZ" Johansson
Ladislav "GuardiaN" Kovacs
Aleksandr "s1mple" Kostyliev
Olof "olofm" Kajbjer
So you now know which events to look out for and the players to keep an eye on, the only thing that's really left to do is outline some of the CSGO bets you can make. Here at Mobile Wins, we like to keep up-to-date with all the latest CSGO events, which means you'll be able to place a variety of bets throughout the year.
Bets
Although each competition brings a new set of odds, you'll typically find the following wagers inside our eSports betting platform:
Match Winner.

Predict the winner of the match series out of the two teams.

Team vs. Team match winner or Player vs. Player match winner
Handicap.

A handicap bet means giving or taking advantage to one team, making the game more even.

Total Rounds.

Predict whether the total rounds played exceeds 25.5.

Winner Round 1 (Pistol).

Predict which team will win the first pistol round.

Winner Round 16 (Pistol).

Predict which team will win the second pistol round.

Odd/Even Rounds.

Predict whether the total rounds played will be an odd or even number.
The Tactics: How You Can Learn to Defeat the Odds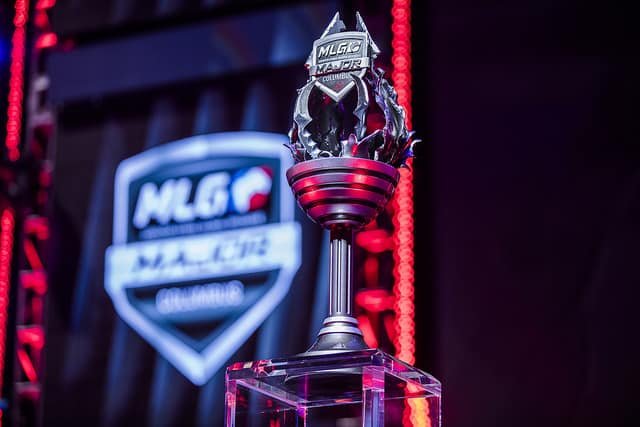 "311A6471" (CC BY 2.0) by SteelSeries
Before we let you go off and explore our CSGO betting markets, we want to give you a few general tips on how to maximize your chances of success. Although nothing is ever guaranteed in the betting world, the following skills should help you in your quest to defeat the odds.
Don't Stake Too Much – A skilled sports bettor will never risk more than they can afford on a single bet. In general, professionals will typically spend 1% of their total bankroll on a single event or bet. For example, let's say you wanted to bet the Olof "olofm" Kajbjer would beat Freddy "KRiMZ" Johansson at DreamHack and you had a $1,000 bankroll. In this situation, you shouldn't bet more than $10 on Kajbjer. The reason for taking a conservative approach like this is that it limits your risk of ruin (going broke), but gives you just enough scope to make a healthy profit.
Study the Top Players – As we've said, certain players rise to the top in a game like CSGO and it's your job to know them. Just as you'd look through the previous results of a sports star or team, you can check various databases and new reports to see how the top gamers are performing. For instance, Kajbjer might be ranked as the top player in the world, but if he's just suffered a heavy loss, then he might not be at this best of the next event. Information like this can make the difference between a win and a loss.
Have Fun – The final thing you need to remember is that CSGO betting should be fun. Although you need to take care with your bankroll and try to study the form as best you can, you should only do this if you're enjoying it. The only reason anyone starts betting on CSGO is because they enjoy it. Sure, making money is great, but that's usually the second reason for joining the community. So, if you really want to make the most of your time online, make sure you're having some fun with your bets. If you can manage that, then CSGO is one of the most entertaining eSports betting options in the world.
For all the latest 2023 CSGO betting news, events and odds, make sure you join us today using our super-quick sign-up link.
Loved this guide? Register to the Esportsbook Now!