IEM Betting – Your Guide for Esports
The Intel Extreme Masters (IEM) is currently the longest running worldwide pro gamer tour in the land and began in 2006. As eSports and eSports betting continue to rise in prominence, there are a few events that hope to lay claim to being the most prestigious or most noteworthy occasion on the eSports calendar.
IEM definitely has a strong claim to this fame. Many consider it to be the FIFA World Cup of eSports. With Mobile Wins as your guide for eSports and IEM betting, we're getting excited for the next round of IEM and are here to tell you all you need to know for this elite eSports event.
What happened at IEM

2023

?
IEM celebrated the commencement of its twelfth season by hosting its first ever event on Australian soil when Qudos Bank Arena in Sydney's Olympic Park welcomed the world's best Counter-Strike: Global Offensive (CS:GO) teams on 2023. With over 14,000 gamers filling the stadium over the two days and around eight million unique viewers tuning in to watch online, it seems that the land down-under has a real thirst for eSports action and even IEM betting.
With one local team coming through qualifiers and joining nine international teams, there were some surprising results, particularly team North being beaten by the home favourites, Chiefs Esports Club. In the end, four teams made it to the Main Stage to shoot it out and Brazilian side SK Gaming emerged victorious to take home a cool $200,000 and the title of IEM Sydney champions.
IEM Sydney was the third event broadcast in VR, indicating Intel's commitment to the technology becoming commonplace in eSports tournaments. We're very excited that this is the way eSports are going – it seems like it won't be long before we're all watching or even betting in VR.
Although CS:GO was the main event, League of Legends, Rocket League and SMITE: Battleground of the Gods were also showcased, with exhibition battles, IEM betting options, competitions and panels. Attendees got to see the action and were lucky enough to get their paws on Intel's suite of gaming products and witness their Virtual Reality Showcase.
What's next for IEM?
IEM heads back to China on 27th to 30th of July 2017 at Shanghai's New International Expo Centre where the very best StarCraft 2 (SC2) players will contend a prize pool of $25,000 and some highly desirable SC2 World Championship Series (WCS) points. The 16-player tournament will contest the title of IEM Shanghai 2017 champion.
At the time of writing this guide, six players are confirmed to be in attendance at China's biggest gaming and digital entertainment exhibition. Stats, Innovation, TY and SoO will be there based on their WCS Korea 2017 points and will be joined by 12 players determined through a number of best-of-three or possibly best-of-five online qualifiers.
The first qualifiers have only just finished, and the fiercely competitive Chinese qualifiers saw iAsonu, a regular competitor at IEM, take his place on the roster along with the surprise inclusion of TIME. That iAsonu has booked his place to IEM Shanghai is not exactly news to those that saw him at IEM Shanghai 2016 or IEM Gyeonggi. He's been a consistent player in WCS for several years and has proved time and again that he can mix it with the best SC2 has to offer and you wouldn't have found much betting value by placing a wager on him making the cut.
Where you could have found awesome odds, though, was on the other gamer to book his place, as TIME was very much unfancied to emerge successfully from his scraps. Placing a bet on TIME to fight out of the lower bracket against SC2 players such as XiGua and XY would have earned some very cool cash – and he could be a dark horse for the big one.
More qualifiers are taking place now and as your guide for eSports, Mobile Wins will keep you up to date with all the important developments. Once the roster is complete, they'll engage in combat beginning with the best-of-three double elimination group stage, which is followed by the best-of-five quarterfinals and semi-finals and ultimately $10,000 for the winner of the best-of-seven grand final.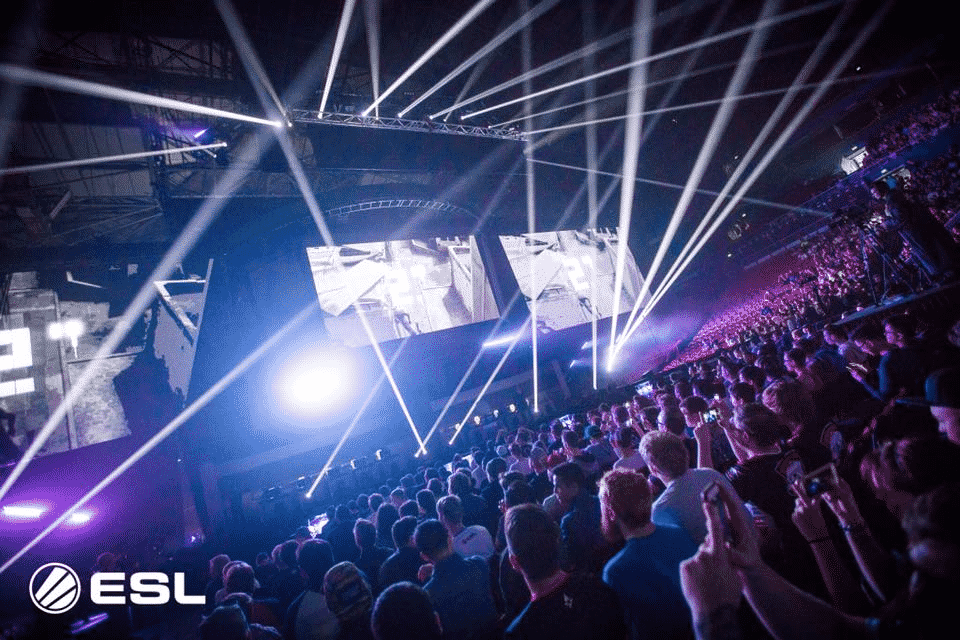 Source: Intel Extreme Masters Via Facebook [full url: https://www.facebook.com/iem/photos/a.333544310016462.71813.104932659544296/1362417403795809/?type=1&theater]
What to watch for when taking part in IEM betting
As mentioned, the qualifiers are still taking place but we should be able to provide you with a full roster of competitors soon and of course, the odds each competitor has of winning for IEM betting. Mobile Wins is your guide for eSports and an influential eSports sportsbook, enabling you to bet on a wide variety of eSports events. It's highly recommended that you read our guides to games, tournaments and betting before putting your cash on the line and now is the time to pre-register as you can take advantage of a number of benefits such as exclusive welcome offer with free bets, automatic upgrade to VIP Level, custom Mobile Wins branded gear and enhanced offers on the biggest events.
If the 2017 edition of IEM is anything like 2016's, those of us choosing to take part in IEM betting are in for a treat. In 2016, the combat location was also Shanghai and massive crowds bore witness to big wins and huge upsets that ultimately saw uThermal take home 1,000 WCS points, $16,000 and the title of IEM Shanghai Champion. A pulsating final saw uThermal and Neeb tied at 2-2 before uThermal went super aggressive to exert his dominance and take the following maps and secure a historic 2-4 victory. Last year's event also brought fans the KeSPA Proleague playing for the first time out of Korea and Jin Air Green Wings impressed by taking the Stage 3 finals.
We're super excited to be your guide to eSports and keep you informed about all the SC2 action about to take place on the 27th to 30th of July in Shanghai, but we also have our beady eye on the next IEM event.
The 18th to 19th of November of 2017, we'll see eSports pros take to arenas generally reserved for the Golden State Warriors and the Oakland Raiders as IEM Oakland takes place at the Oracle Arena, California.
One of the premier events for IEM betting and CS:GO pros and fans will see 12 teams from all over the world battle it out for $300,000 and the exalted IEM trophy. Teams already confirmed are Team Liquid, Astralis, FaZe, SK Gaming, G2 Esports and Cloud9 and right here at Mobile Wins is where you'll find all the latest IEM news and odds as we look forward to these massive eSports events.
Loved this guide? Register to the Esportsbook Now!