Call Of Duty Betting – Your Guide for eSports
As one of the most popular video gaming franchises of all time, it perhaps should not come as a surprise to see that Activision's Call of Duty has become a core part of the hugely lucrative and exciting world of eSports – and eSports betting. Read on about Call of Duty Betting.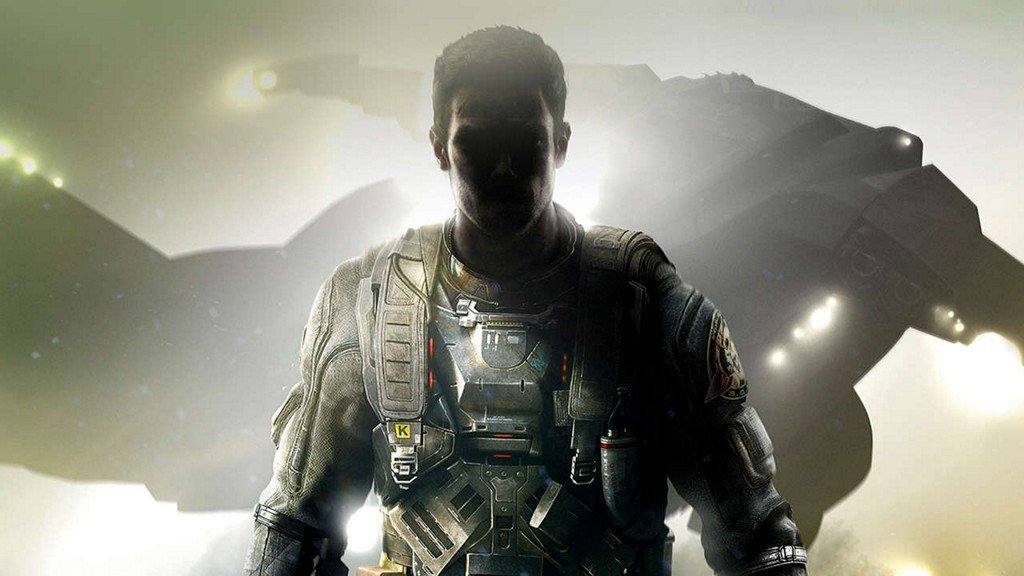 Source: @GameSpot via Twitter
The series now has a rich history in competitive gaming and here at Mobile Wins we're proud to offer Call of Duty betting. Here's our guide to everything you want to know about betting on Call of Duty, including a few pointers on how to get to grips with betting on tournaments. If you enjoy fast-paced action, Call of Duty and Call of Duty betting definitely are for you.
A multi-platform hit
For a little bit of context, the original Call of Duty was released back in 2003 purely as a PC title, but the series has gone on to branch out onto a range of other platforms down the years from PlayStation and Wii to Xbox and even smartphone formats including iOS and Android.
While the original games were based solely on World War II, the series has evolved over the years to take in a range of different combat settings with developers Infinity Ward, Sledgehammer and Treyarch each creating new games. The Modern Warfare titles brought the action into the present day, while Black Ops also saw it enter the Vietnam and Cold War periods.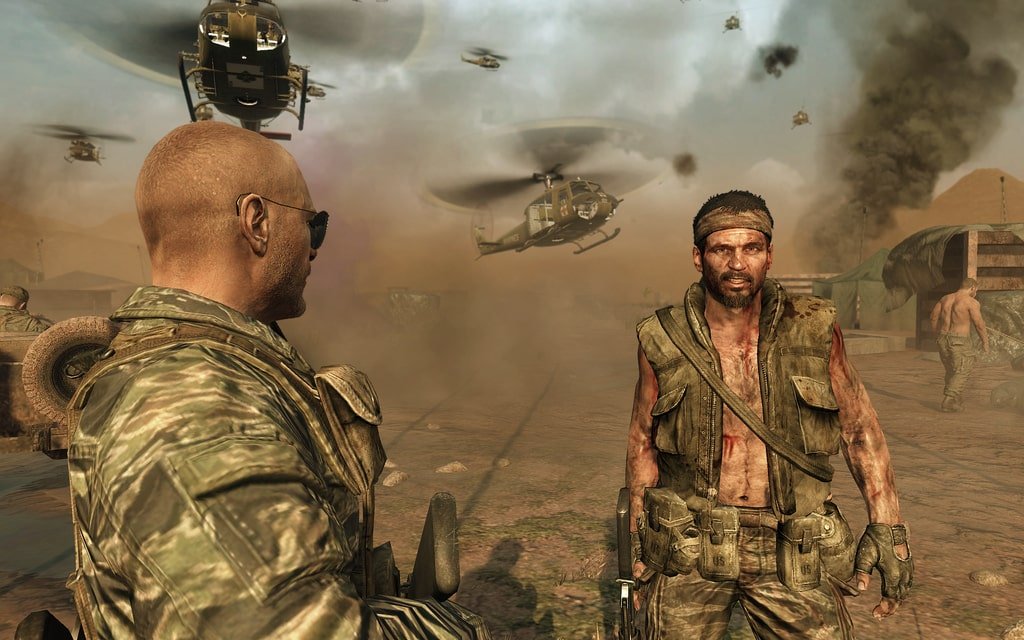 "BlackOps 2010-11-15 20-19-59-83" (CC BY 2.0) by Crypticommonicon
More recent games in the Call of Duty series like Advanced Warfare and Infinite Warfare have even seen the franchise leap into the future. Infinite Warfare even allowed gamers to battle for the future of the Solar System with high-tech weaponry. However, we were left very excited after hearing the title of upcoming game Call of Duty WWII, which is a sure sign that the franchise is now planning to return to what made it great in the first place.
Becoming an eSport
While Call of Duty has been a hit with gamers for years, it really made its breakthrough as an eSport way back in 2008, when Call of Duty 4: Modern Warfare was added to the Major League Gaming Pro Circuit. From then on, the popularity of the series within the area of competitive gaming has grown massively, with a Call of Duty-only event known as The Experience taking place in Los Angeles in 2011 and seeing teams do battle for a $1 million prize pot. When such big prizes are involved in a game, it's only natural that it will attract some incredibly skilled players – and some people who will want to bet on how these players will do. That's how Call of Duty betting was born.
As eSports continued to grow, the game's publisher, Activision was undoubtedly keeping a close eye on developments. In 2015 the publisher took the decision to launch an official worldwide league based on Call of Duty and focused on its Black Ops III title. The action took place across 2016 and culminated with the Call of Duty World League Championship taking place in California in September, where 32 teams did battle. However, only one could be the winner and that turned out to be Team EnVyUs, with the US-based side scooping $800,000 in prize money. In latter years, such as 2023 the game has grown immens, despite the pandemic. We expect the game to do say, until the release of Dota 3 that is!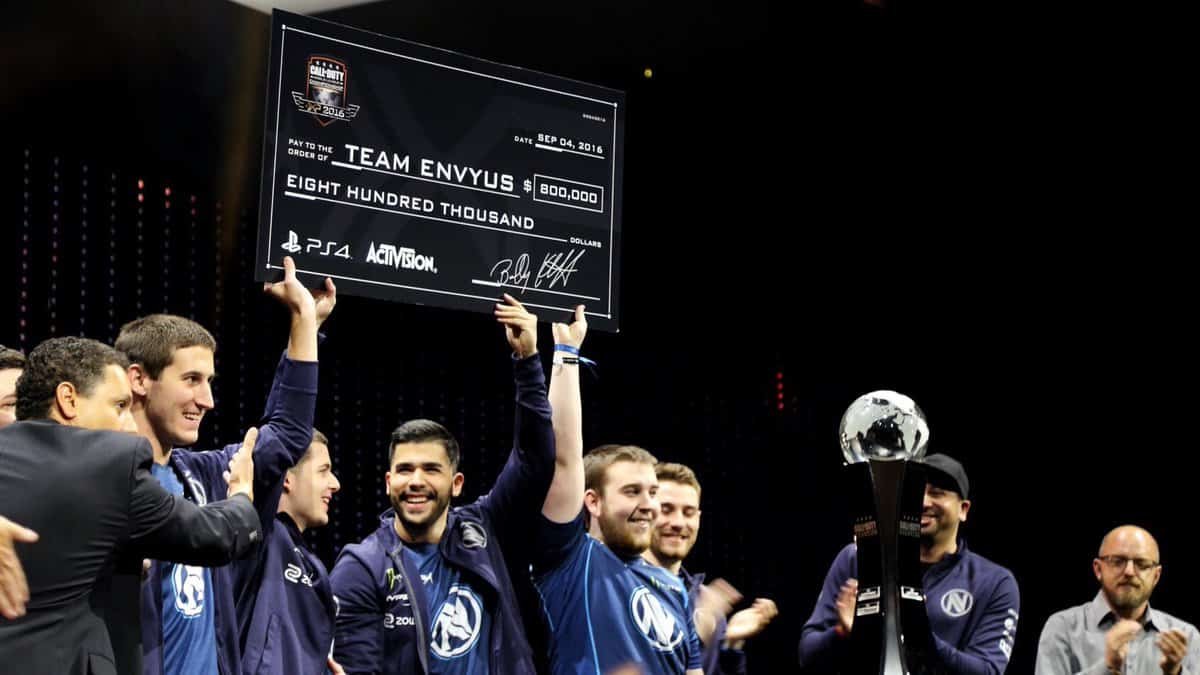 Source: @TazMo via Twitter
Tournament format
In order to take part in Call of Duty betting on our website, it is of course vital to have an understanding of the format of how eSports competitions related to the game work.
Taking the upcoming 2017 Call of Duty World League Championship in August as example, it will once again see 32 teams do battle, with this consisting of 16 qualifiers from Stage 2 of the CWL Global Pro League and another 16 from last chance qualifiers held across the world in Columbus, Melbourne and London. While the previous year's action was focused on Black Ops III, this year Infinite Warfare will take center stage.
Getting started with Call of Duty betting
There is plenty to consider when looking at Call of Duty betting, but it's all quite simple to grasp and potentially very lucrative, so bear with us and we'll break it down for you.
One of the first things you will soon become familiar with on our site is the names of some of the leading teams involved in this eSport. The aforementioned Team EnVyUs are of course arguably on the top of the pile at present following their win at last year's league championships, but performances since that triumph have been fairly mixed, to say the least.
With this in mind, we think there are plenty of other challengers who will no doubt be keen to take them on in upcoming events. OpTic Gaming has been involved in Call of Duty eSports since the Modern Warfare II days and has a huge amount of experience in a host of major competitions, so are always a strong team to look out for. In addition, Splyce were runners-up at the CWL Championship in 2016, becoming the only European team to ever reach the final at a Call of Duty championships. Other big names in the field include Elevate and FaZe Clan.
So now that you're familiar with the biggest teams, what else should you consider when taking the plunge with us into the world of Call of Duty betting?
As with any sport, it is vital to keep an eye on the form of teams by tracking their performance and also any gossip in relation to them.
Changes in roster mean that teams which were strong last year may not necessarily be so in the next, so bear that in mind. eSports is also of course a hugely competitive field and it is not uncommon to see a specific combination of players within a team not work out. Internal conflicts and relationship breakdowns can happen, so we would advise you to be aware of what is going on when starting out with Call of Duty betting.
Look for recent successes in tournaments and to consider some of the many stats out there on individual players. These can prove vital as when betting you often have the option of gambling on a host of matters within games. Think about the teams' number of kills per round, which players are generating assists and also their general accuracy. It is also worth monitoring their performance and experience across a range of maps and modes, as this might influence how they handle a certain scenario and their likelihood to win outright or drop rounds during best-of-five contests.
The thrill of Call of Duty betting in

2023
It is safe to say that Activision's Call of Duty series has come a long way since its initial launch back in 2003 and we think the growing popularity of eSports has taken the franchise in a truly thrilling and exciting direction.
The game is now firmly established alongside the likes of DOTA and League of Legends as a true mainstay of the Esports world and this is reflected in the ability of fans to now place their bets on the outcome of key matches which see the biggest rivals doing battle on the global stage.
Head to our pages on Call of Duty to find out more about upcoming matches and the odds on each team. Our generous welcome bonus of bet 5 get 10 and the variety of markets we offer will surely have you convinced by now: Mobile Wins is the best place to bet on Call of Duty and eSports in general.