FIFA Ultimate Team
Championship Betting – Your Guide for eSports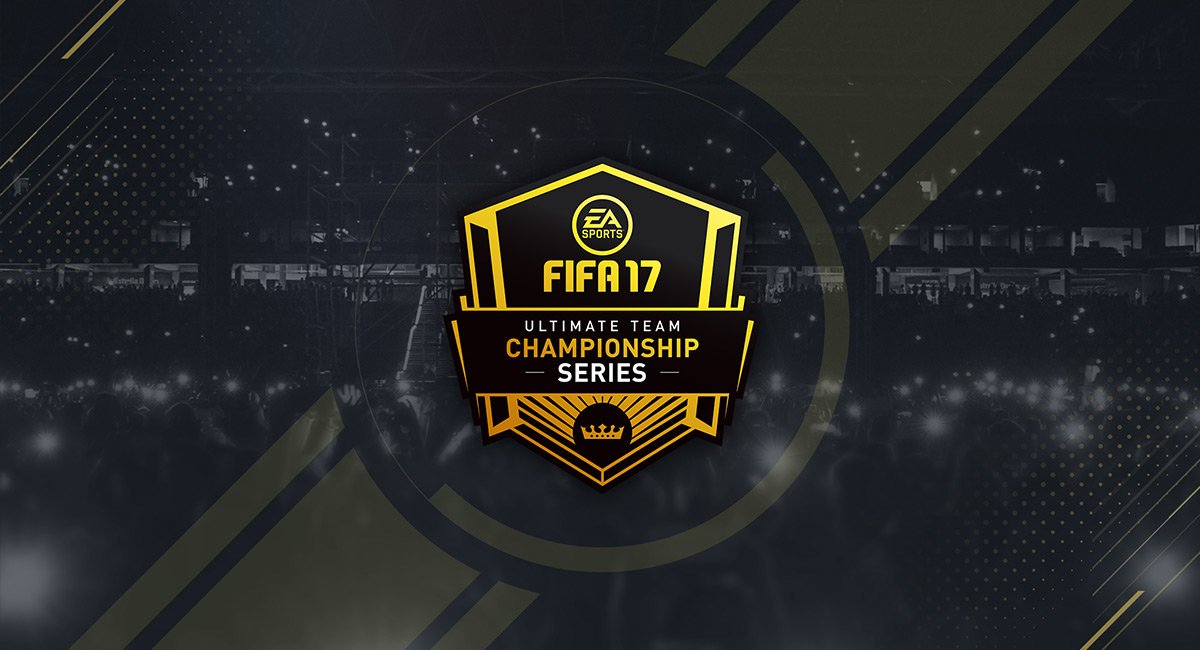 Source: @SCARZ5 via Twitter [full
url: https://twitter.com/SCARZ5/status/855600051871023105]

When it comes to sports video game franchises, few come any bigger than EA
Sports' incredible FIFA series. The soccer titles have always been hugely
popular with fans, giving them the chance to live out their fantasies and guide
their favorite teams to glory.
As the games have evolved, they have also offered new modes to keep both
newcomers and those who buy every new version of the game entertained. Arguably
the most popular has been Ultimate Team, which once again has allowed fans to
indulge in another fantasy and build their very own dream team full of
current stars and legends by taking on and beating sides created by other
players.
Now a core part of the experience of playing the game, the mode has its own
place in competitive gaming under the guise of the FIFA Ultimate Team
Championship. In this article, we at Mobile Wins
are going to look at the key facts you need to know about the competition, as
well as provide some advice on how to get started with developing a FIFA
Ultimate Team Championship betting strategy.
FIFA at its
most competitive
The Ultimate Team mode was first launched as part of FIFA 09 and while some
features have been tweaked down the years, the premise has always stayed
relatively the same.
The scale of the FIFA Ultimate Team Championship is hugely impressive, as
all players who use the game mode on both Xbox One and PlayStation 4
essentially have an opportunity to get involved and test their skills against
the very best players in the world.
How does
the FIFA Ultimate Team Championship work?
One of the first things you need to understand before getting involved in
FIFA Ultimate Team Championship betting is how the tournament itself is
structured. Using the FIFA 17 Championship Series as an example, the
competition saw two seasons of action held across the year with Regional Finals
being held in each season in the Americas, Europe and the Rest of the World.
In order to qualify for a Regional Final, players
had to perform consistently and reach the top of their region's monthly leaderboards. Alternatively, they may have been able
to take part in live in-person events and earn a wildcard entry in the process.
A total prize pool of $50,000 was available at each of the 2017 Regional
Finals, with the winning player taking home $20,000. In addition, the top
players from each of the six finals then qualified for the FIFA 17 Ultimate
Team Championship, which was held in Berlin.
As well as competing for glory, the competitors in the grand final event had
the chance to win a major stake of a $400,000 prize pool. The winner received
$160,000, with the runner-up getting $80,000 and third and fourth
placed-players getting $30,000 each. The rest of the pool was then divided
between the other competitors into amounts which reflected their final
position.
Beginning
your FIFA Ultimate Team Championship betting journey
Now you have a basic understanding of the structure of the competition, it
is time to start thinking about how you can get involved in FIFA Ultimate Team
Championship betting and the key issues you need to consider when placing a
bet.
There are, of course, a host of issues you can think about before getting
started, but probably the most important is to get to know the best players
currently involved in the FIFA scene. While upsets can happen, it is not
uncommon for the same names to pop up as a major event reaches its climax.
Those to look out for include the French player Chevry
'RocKy' Corentin, who was
the winner of the 2017 competition, as well as the man he beat in the final,
British star Shaun 'xShellzz' Springette.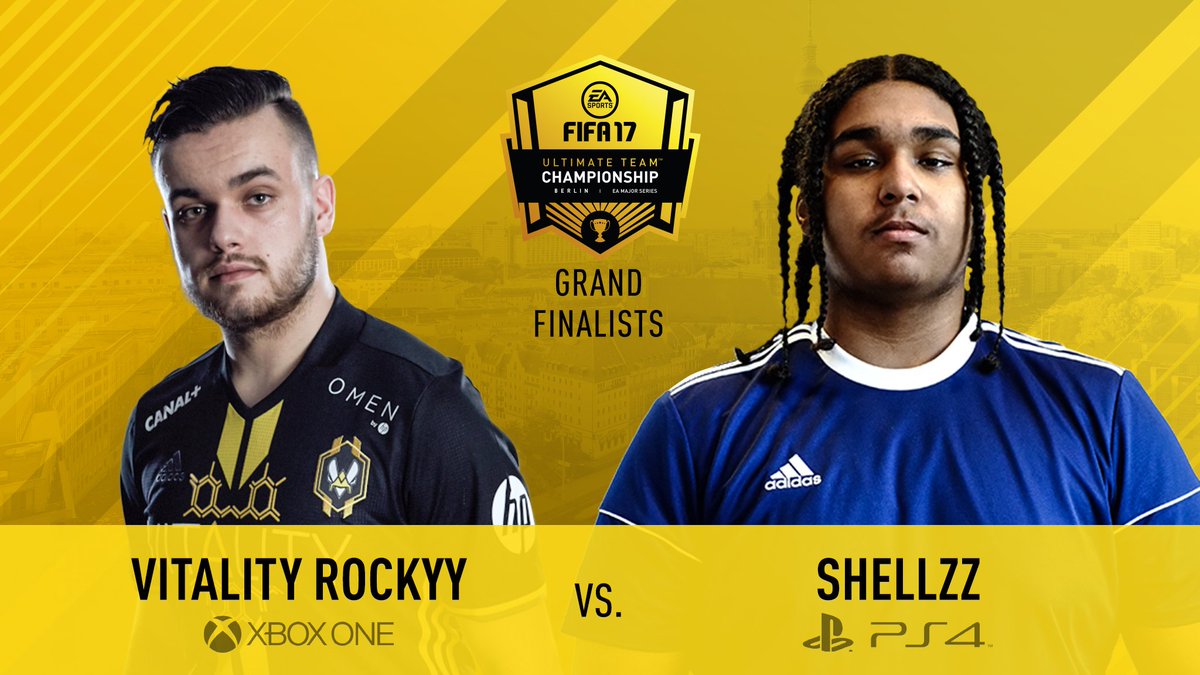 Source: @EASPORTSFIFA via Twitter
[full url: https://twitter.com/EASPORTSFIFA/status/865945281346412544]

Another British player to keep an eye on is Spencer 'HugeGorilla'
Ealing, who won the FIFA Interactive World Cup in 2017, while German competitor
Timo 'TimoX' Siep also
usually has a say in the final stages of major competitions too.
You can see these players and many more in action by watching coverage of
major tournaments, either by attending them in person or catching the latest
highlights on services including the streaming platform Twitch. Doing this will
give you an opportunity to get to know the strengths and weaknesses of these
players, which in turn should provide clues as to whether they will have what
it takes to beat a rival in an upcoming competition. Remember, there is always
the potential to win big by backing an outsider or underdog rather than a hot
favourite.
Keeping up-to-date with the latest results will also ensure you are aware of
any new talent who might be emerging and could give the more established names
a run for their money when the next major tournament comes around. The world of
FIFA eSports is hugely competitive so, as we mentioned earlier, do not be
surprised if a couple of shocks happen now and then.
Another useful tactic to consider when creating a FIFA Ultimate Team
Championship betting strategy is keeping track on news and social media. The
world of competitive gaming is hugely popular and makes plenty of headlines, so
make sure you are aware of all of the latest goings-on
both at tournaments and behind-the-scenes. This is particularly important if
there are reports of players pulling out of competitions or rumours as to why
they have recently suffered a loss of form. Analyse all of
the information you can get your hands on and use it to help you make as much
of an informed decision as possible.
Kick off
your FIFA Ultimate Team Championship betting
FIFA is one of the most enduring sports video games franchises ever created,
so it is hardly surprising that it has become a key part of the competitive
gaming scene. The FIFA Ultimate Team Championship is a huge competition which
offers up all of the thrills and excitement you could
possibly want from a tournament.
For more information on FIFA Ultimate Team Championship and all of the latest odds related to the competition, head
across to our specialist pages now.