Biggest eSports prize pool ever
Imagine playing your favourite videogame for a 50 million dollar eSports prize pool. You win, lift the trophy and get handed a cheque. You just earned 20 million dollars for winning first place. Crazy fantasy, right?
This tournament might actually happen in the next five years. Prize pools in all eSports are rising. The biggest tournaments of the year make their winners millionaires. The biggest of them all is The International. This is the yearly Dota 2 world championship. The International 2017 had a total eSports prize pool of 25 million dollars. Team Liquid took home 10 million dollars for winning first place.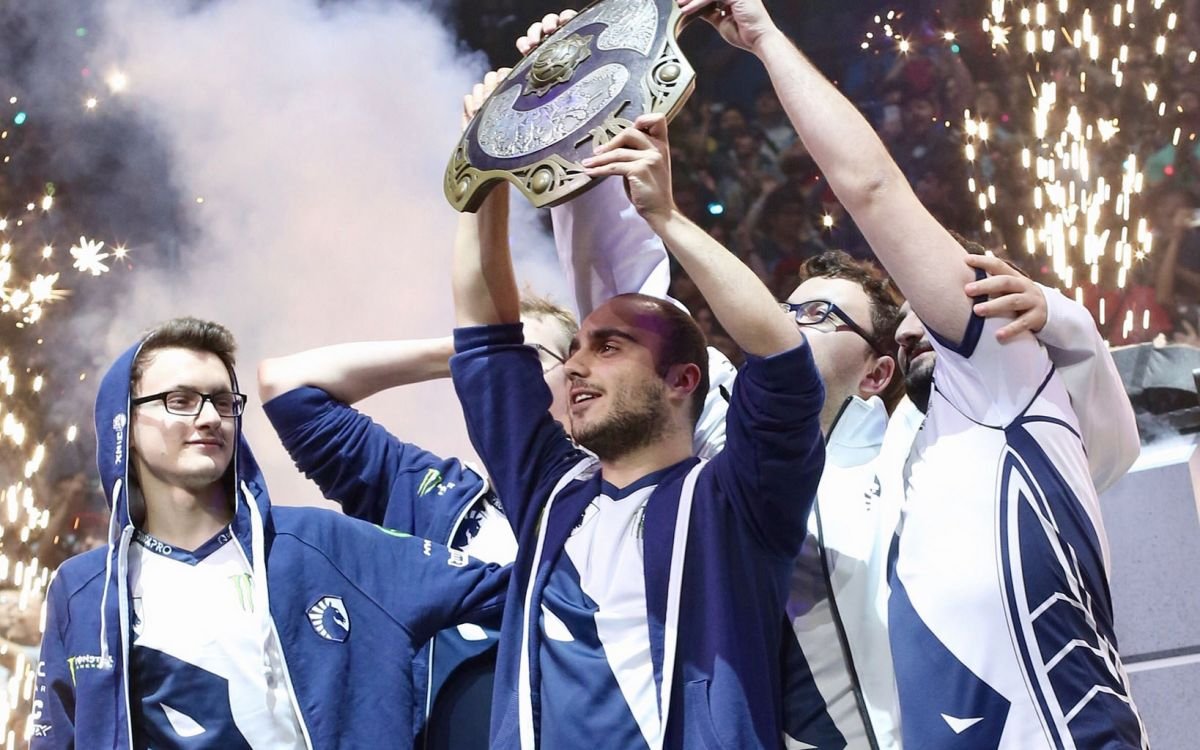 An eSports Revolution
The International had its first edition in 2011. Valve, developer of Dota 2, funded the 1.6 million dollar prize pool. This was a revolutionary eSports prize pool in 2011. Almost no eSports tournament ever exceeded 100.000 dollars, and certainly not 1 million! Na'Vi won 1 million dollars for first place and became legends. But this was just the start.
In 2013, everything changed. Valve introduced crowdfunding to increase the prize pool. Players could purchase in-game items, and 25% of sales were added to the prize pool. These items included the 'Compendium' and 'Battle Pass' and gave in-game benefits. The total increased to 2.8 million dollars, again the biggest in eSports history. But this was just the beginning. Each next year saw a massive increase: 10 million in 2014, 18 million in 2015, 20 million in 2016 and finally 25 million in 2017.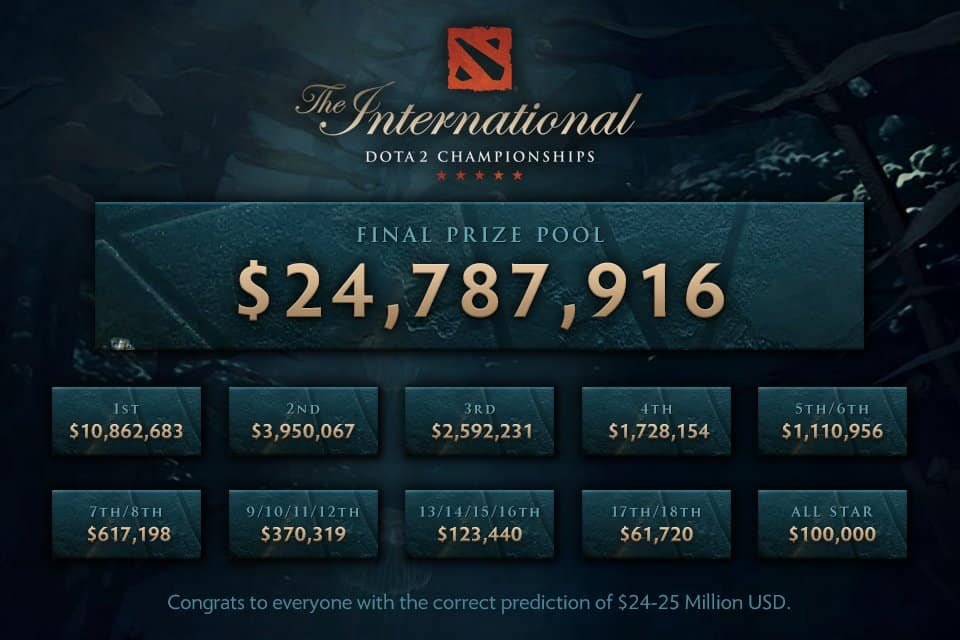 Bigger than the Super Bowl
If The International continues to grow, 2022 might feature a 50 million dollar prize pool. This would be more than the Super Bowl! However, it is unlikely that Dota 2 will keep growing at the same rate. Experts predict that The International won't grow as much in the next years. So, is a 50 million dollar eSports prize pool still a crazy fantasy?
No! Dota 2 might never hit 50 million. But new eSports games will emerge and become even more popular. The International showed us how to run successful crowdfunding campaigns. Maybe in five or ten years, Dota 3 will launch and set new records. The prestigious 50 million tournament will happen within ten years, you can count on that.
Do you want to get rich like these guys? Visit Mobile Wins and earn cash with eSports!