Back against the wall. ESL Faces incomprehension from the community. Again.
..This time it's the ESL One Katowice Major schedule to blame. And in good fashion, ESL has responded on reddit promising to look into some options to ease the frustrations of fans and improve the experience for fans attending.
So what is the story here? apparently the organization released details on the groups, matches and final planning. Few people seemed to either realize or bring up that the playoffs would be held only over a period of two days, including one quarter final match and the two semi finals happening on the first day and the grand finals taking place on the last day. As with previous events, the group stage would not be held on the main stage at Spodek Arena. The frustrating part is that fans already bought tickets before releasing this information, not knowing that the group matches would not be held on stage. Premium tickets selling at almost $120, you can imagine people thought they were not getting their money worth.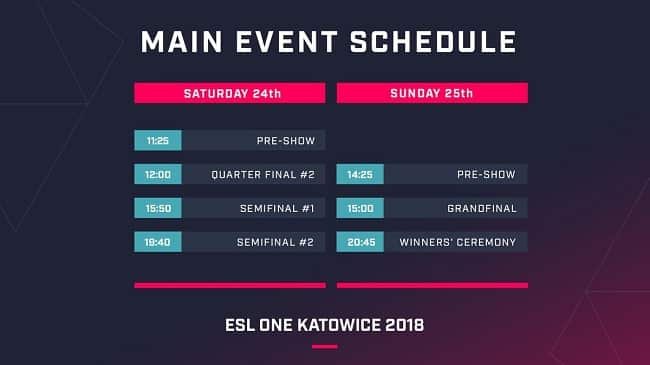 Social Media Protest!
Fans mounted their Social Media and Reddit to express their complaints. Loving the game but not quite willing to pay the cost to travel, accommodations and ticket prices for only two days worth of matches. It is the order of events that struck fans the most: tickets were released for sale on January 30th and as of five days ago 90% of the premium tickets were already sold.
As previously announced, all of ESL One's Pro events would be following the same format with the same number of participating teams. ESL One Genting format was the same as ESL One Katowice, however it took place over the course of six days, with the playoffs being held from January 26-28 including one full day of quarter finals, one full day of semi finals and the grand finals being held on the last day. With one day less, ESL has condensed the playoff portion into only two days.
Regardless of the commotion, there will be over a million dollar prize money to distribute in the 'weekend' of February 20-25 and over 1500T18 qualifying points. Whatever the roster, ESL One Katowice Major promises to be a large tournament that can't hardly dissapoint!