Manchester United. The legendary club of the Premier League, Europe, and the world. What do we know about the red devils from Manchester, and how can you successfully bet on Manchester United?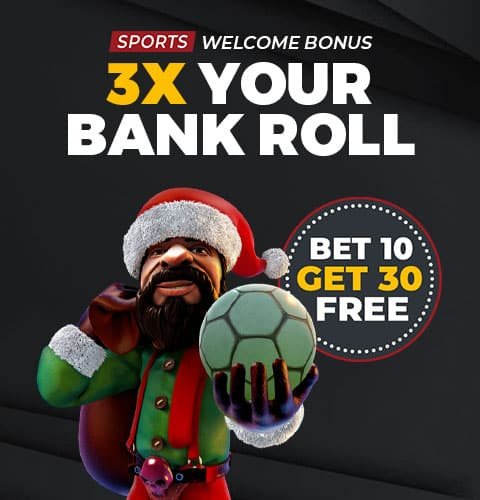 New Players Only. Min £10 qualifying bets, stake not returned. Free bet – one-time stake of £30, min odds 1.5, stake not returned. 1X wager the winnings. Wager from real balance first. Wager calculated on bonus bets only. Max conversion: £200. Valid for 7 Days from receipt. Withdrawal requests void all active/pending bonuses. Excluded Skrill and Neteller deposits.
Full Terms apply
.
---
History of the club
Manchester United's glorious history began back in the 19th century. In 1878, the club was founded with the name Newton Heath LYR Football Club. LYR stands for Lancashire and Yorkshire Railway, with Newton Heath as its permanent depot. In the first years they still played against other railroad companies, but from the 1880s they began to play in various leagues. With England being England, even at that time you could bet on Manchester United at the bookies.
In January 1902 Manchester United had a large debt, which could only be solved with the help of four local businessmen. They paid off the debt, but in doing so they also gained a say in the club. On April 24, 1902, they changed the club's name to Manchester United.
A few years later, in 1908, the club won its first national title and, in 1909, the FA Cup. A second national title followed in 1911. In 1908 and 1911, they also won the Charity Shield. This all happened under the leadership of trainer Ernest Mangnall. He started as trainer in 1903, but left in 1912 for … Manchester City. Two years earlier, by the way, Old Trafford had been built, spurred on by Mangnall.
Successes Manchester United under Matt Busby
After the departure of success-coach Mangnall, three decades of bouncing up and down began for Manchester United. Relegated, promoted, and relegated again. Pretty interesting for the odds at the time when betting on Manchester United. After World War II, that would change for the better. In 1945, Matt Busby (former Manchester City player) was appointed coach. He demanded a say in everything about the club: team selection, transfers, training, everything. That was unheard of at the time.
Busby led Manchester United back to the top. Also at the bookies, where you noticed that in the odds when you went to bet on Manchester United. In 1947, 1948 and 1949 United finished second (behind Liverpool, Arsenal and Portsmouth), and in 1948 the club won the FA Cup again. In 1952, Man United finally won the national title again after 40 years, something that was repeated in 1956 and 1957. Remarkably, Busby did so with a selection averaging 22 years old. This also earned United the nickname "The Busby Babes.
From Munich tragedy to European Cup I
On Feb. 6, 1958, disaster struck for Manchester United. The club was on its way back from a European match against Red Star Belgrade. After refueling in Munich, the plane crashed on takeoff. 23 people did not survive, including eight players. The club still made it to the FA Cup final, but lost it to Bolton Wanderers.
Busby had survived the crash, and eventually had to rebuild the team. Among other things, he brought Denis Law to Old Trafford, and players like George Best came from youth. The successes came again. In 1963 United won the FA Cup, in 1964 they finished second in the league, and in 1965 and 1967 fans celebrated the national championship again. The following season, Manchester United became the first English club to win the European Cup I, the precursor to the Champions League.
From lean years to Alex Ferguson
In 1969, Sir Matt Busby bid farewell to Manchester United. He returned briefly in the 1970-71 season, but lean years followed. Three coaches were each allowed to try for four-five seasons, but they were not accompanied by much success. Tommy Docherty (1972-1977) relegated with United and won only one FA Cup. Dave Sexton (1977-1981) won only one Community Shield. Ron Atkinson (1981-1986) won two FA Cups and a Community Shield.
In 1985-1986, United seemed on its way to the title, after 13 wins and 2 draws in the first 15 games. However, the club finished fourth. The following season threatened relegation, and in November 1986 a certain Alex Ferguson from Scotland was appointed coach. He kept United at the highest level, but did not achieve great success in the first years (which, of course, followed later and made betting on Manchester United a certainty).
Alex Ferguson – Manchester United: a union of love
Due to disappointing results in his early years, dismissal also hung over Alex Ferguson's head at Manchester United. But May 17, 1990, saved him. Then United won the FA Cup from Crystal Palace. The following season, the club was allowed to compete in the European Cup Winners' Cup. Exactly in the season that English clubs were allowed to play European soccer again after a five-year ban (because of the Heysel Stadium Drama).
United and Ferguson reached the final, where they faced the FC Barcelona of coach Johan Cruijff. At De Kuip, Mark Hughes scored twice for United. Koeman made it 2-1, but that was all. The second European prize for Man United after the European Cup I in 1968 was a fact. With, of course, a nice return for everyone who had bet on Manchester United.
Dominance Manchester United in Premier League
In the 1991-1992 season, Ferguson also won the UEFA Super Cup and the League Cup, and finished second in the First Division. In 1992-1993, the Premier League was established, which would be dominated by "Fergie" and United. Between 1993 and 2003, Manchester United would win the Premier League eight out of 11 times. The odds for betting on Manchester United as an outright winner got lower each season. As a bonus, the club also won the FA Cup and the Community Shield several times. Among the Club icons, we return to the top players of this era.
Manchester United: Champions League escape of the century
The late 1990s also saw better and better results in the Champions League. In 1997 the semifinals, in 1998 the quarterfinals and in 1999 a fantastic completion with a finale victory. Manchester United was in a leaden group with Bayern Munich and FC Barcelona. United won both duels with Denmark's Brøndby, but played all matches with Bayern and Barcelona to draws.
At the time, the eight group winners went through, along with the top two numbers twos. With 10 points, United became the second best number two, behind Real Madrid. United then beat both Internazionale and Juventus to reach the final. In it, Bayern Munich made it 1-0 after just six minutes. In injury time, the Miracle of Camp Nou occurred. Teddy Sheringham scored in the 91st minute and Ole Gunnar Solskjaer in the 93rd minute, for a miraculous escape and final victory in the Champions League. United thus completed the 1998-1999 treble.
Ruud van Nistelrooij, Wayne Rooney, Cristiano Ronaldo
Manchester United has been known for decades for its top strikers. From Dennis Law to George Best, and from Mark Hughes to Eric Cantona. The '00s saw the addition of a number of living legends. Ruud van Nistelrooij was acquired from PSV in 2001, Cristiano Ronaldo from FC Porto in 2003, and Wayne Rooney from Everton in 2004. Betting on Manchester United goalscorers thus continued to recur frequently on betslips.
Van Nistelrooij became Premier League champion only in 2003. Wayne Rooney and Cristiano Ronaldo would achieve more successes. After the departure of Ruud van Nistelrooij in 2006, United took the national title three times in a row. A big contributing factor to that was goalkeeper Edwin van der Sar, then in the autumn of his career.
Manchester United: Champions League Number 2
Edwin van der Sar would also play a key role in Manchester United's fourth European top prize. The king couple Cristiano Ronaldo – Wayne Rooney (and ahead, Carlos Tevez) provided the many goals in the 2007-2008 season. In the Champions League, United was a simple group winner, but in the knockout it was difficult.
A narrow win over Olympique Lyon (1-1 and 1-0), then wins over AS Roma (2-0 and 1-0), and the FC Barcelona of Lionel Messi and others (0-0 and 1-0). As a result, United faced Chelsea in a full English final. After 1-1 and an extension, it became penalties. Cristiano Ronaldo missed, allowing John Terry to secure the win for Chelsea. However, he slipped and hit the post. After a raking penalty from Ryan Giggs, it was Edwin van der Sar who stopped Nicolas Anelka's penalty for the win. His second Champions League, 13 years after his first with Ajax. An absolute nail-biter for fans who had bet on Manchester United as the winner.
From Louis van Gaal to José Mourinho to Erik ten Hag
In 2013, Sir Alex Ferguson bid farewell to Manchester United after 27 years, entirely in style with the national title. It would also prove to be United's last Premier League title so far. David Moyes and interim coach Ryan Giggs could not get United on track. Louis van Gaal was appointed in 2014, but after two seasons in the sub-top and the FA Cup in 2016, the dutch coach was fired.
His successor was José Mourinho. He would win three prizes in his first season (2016-2017): the Community Shield, the League Cup and the Europa League. In the final of the Europa League, United was too strong for Peter Bosz's Ajax. Then the prizes also stopped, despite many hundreds of millions in transfers. Ole Gunnar Solskjaer couldn't get it done, Ralf Rangnick couldn't. Then Erik ten Hag came over from Ajax.
Betting on Manchester United with bonus
For ten years no national title, for five years no prize. Unworthy of a club of this stature. For betting on Manchester United, however, it does not matter. It remains interesting and exciting to follow Manchester United – and to bet on them. Every so often in the Premier League they play a top game against clubs like Manchester City, Chelsea, Arsenal, Liverpool and Tottenham Hotspur. Add to that the fact that once again there are familiar faces at the club and you'll understand why there's never a dull moment in Manchester.
In addition, there are the European adventures, because they can also still make it to the Champions League and Europa League. We often have bonuses, odds boosts, promotions, free bets and more actions on Manchester United and the Premier League.
At Mobile Wins we keep you informed about, and provide, the best promotions for betting on soccer!
Club icons – Manchester United
Let's look at the trainers first, because in 130 years of soccer, Manchester United has had only 23 trainers. Ernest Mangnall (1903-1912) brought the first successes including two league titles and the FA Cup. One of the top players of the time was Billy Meredith. He played from 1894-1906 first for Manchester City, then until 1920 for Manchester United and then for three seasons again for City.
Between 1945-1969, of course, there was Sir Matt Busby with his Busby Babes. Well-known players under Busby included Bill Foulkes (1951-1970), Bobby Charlton (1956-1973), Tony Dunn (1960-1973) Dennis Law (1962-1973), and George Best (1963-1974). Charlton was United and England's all-time top scorer for a long time, until Wayne Rooney.
Best players under Alex Ferguson
In the 1990s and '00s, the next period of success under the third coach we mention was, of course, Sir Alex Ferguson. He would have "Fergies Fledglings" under his belt, many players who came from the youth academy.
The most famous players of the '90s and early '00s were Denis Irwin, Eric Cantona, Peter Schmeichel, Roy Keane, Phil and Gary Neville, David Beckham, Paul Scholes, Nicky Butt, Andy Cole, Dwight Yorke and, of course, Ryan Giggs. The Welshman (1991-2014 at the club) is Manchester United's ultimate record holder with 963 games. At the time, betting on Manchester United was a treat.
In the later period of Ferguson, of course, other top players were added. For example, the pure attacking class of Ruud van Nistelrooij, Wayne Rooney and Cristiano Ronaldo. Supplemented by fantastic players like Edwin van der Sar, Patrice Evra, Rio Ferdinand and Michael Carrick.
By the way, Dennis Law, Bobby Charlton, George Best and Cristiano Ronaldo won the Golden Ball when they were Manchester United players.
Retrospective Manchester United season 2021/2022
Manchester United fans have not been able to snatch a prize in recent years, and last season was no different. Under Ralf Rangnick, United finished only sixth in the Premier League. There were also early eliminations in the FA Cup and League Cup. In the eighth final of the Champions League, they lost to Atlético Madrid.
Outlook Manchester United season 2022/2023
So all opportunities are set up to perform better this season. Erik ten Hag has taken over and he is tightening the thumbscrews. Cristiano Ronaldo is not simply sure of his place and some more expensive purchases have been made: Lisandro Martinez and Antony from Ajax, and Casemiro from Real Madrid. Tyrell Malacia came for 15 million from Feyenoord, Christian Eriksen came for free.
It remains to be seen whether United can rival Manchester City and Liverpool in the Premier League this season. Perhaps Erik ten Hag can achieve some success in the FA Cup, League Cup or Europa League. In any case, betting on Manchester United is possible all year round for even more excitement when betting on soccer!
FREQUENTLY
ASKED QUESTIONS
Where can I bet on Manchester United FC?

You can bet on Manchester United FC and other football clubs by creating an account with Mobile Wins Sports. Manchester United are a very popular team who often compete in the biggest tournaments, so there is always a bonus promotion or odds boost available for the Man U enthusiast.

Which Manchester football club is the oldest?

Manchester United FC is 2 years older than Manchester City FC, and the two have as much rivalry between themselves as they do with the other big clubs in England such as Liverpool FC, Arsenal FC, and Aston Villa FC.

Which clubs have won most often against Manchester United FC?

Manchester United FC have played most often against Arsenal FC in the Premier League, and also lost most often to them with 71 of 202 total matches played against each other. Manchester United FC have themselves won 85 games against Aston Villa FC, making the later club Man United's biggest loser. Against Manchester City FC, Manchester United FC have drawn the most often, with 51 matches out of 162.

What was the impact of the Munich air disaster on Manchester United?

The Munich air disaster of 1958 was a tragic event that claimed the lives of players and staff, profoundly affecting the club and its history. Manchester United's recovery and resilience in the aftermath became a symbol of strength.

What is Manchester United FC and why is it a renowned football club?

Manchester United FC, commonly referred to as Man Utd or the Red Devils, is one of the most storied football clubs in the world. Its rich history, iconic players, and global fan base make it a true football powerhouse.

What is the "Treble" achievement?

Manchester United's "Treble" achievement in the 1998-1999 season, winning the Premier League, FA Cup, and UEFA Champions League, is a historic accomplishment in English football.

What's a significant moment from Manchester United's history that shaped its legacy?

The "Treble" season of 1998-99, where Manchester United won the Premier League, FA Cup, and UEFA Champions League, remains a defining moment in the club's history.
Other Questions?
CONTACT US
.