The brand new Overwatch League has officially kicked off. And what a start it was, featuring the classic rivalry between Dallas Fuel (formerly EnVyUs) and Seoul Dynasty (formerly Lunatic-Hai). West versus East. The League seems successful in its efforts to make Overwatch one of the top eSports and to increase professionalism in eSports.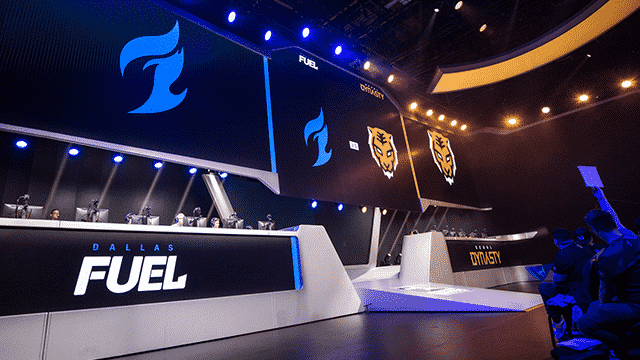 Most professional eSports ever
The first season of Overwatch League features 12 teams, which each paid $20 million for their spot. The League aims to emulate professional sports leagues like the NBA, MLB and NFL. Each team represents a city – Dallas, Seoul, Shanghai etc. The teams play their Season 1 games in Los Angeles, but future seasons will see home and away games. The players receive minimum salaries of $50,000, housing, health insurance, retirement savings and more. eSports has never seen such a professional league before.
The highly anticipated start of the League attracted over 400,000 viewers on Twitch. Twitch paid over $90 million for exclusive broadcasting rights for Overwatch League. Expect exclusive virtual merchandise coming soon to your Overwatch streams.
West vs East
Dallas Fuel versus Seoul Dynasty turned out to be a classic power struggle between West and East. The American team took the lead on Junkertown. The second map, Temple of Anubis, was a tight race. The Koreans ended up winning 6-5 in the best game of the week. Seoul closed it out with a win on Ilios and a draw on Numbani. Munchkin's Tracer was the MVP as he created chaos and disrupted Dallas' strategy.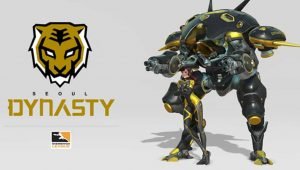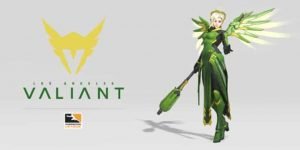 Seoul Dynasty and London Spitfire were the big favourites in the league and both delivered. New York Excelsior and the big surprise Los Angeles Valiant managed to keep up with 2-0 scores. LA Valiant has a tough upcoming week. They play against top teams New York Excelsior and London Spitfire.
If you want to earn money with eSports too, head on over to Mobile Wins. Mobile Wins provides your eSports needs and more. And loves those Mercy skins as much as you do.