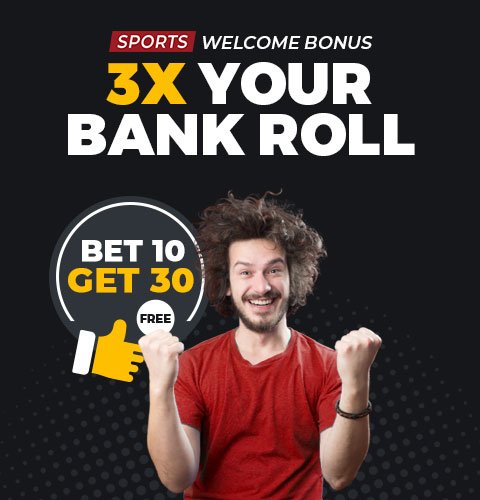 New Players Only. Min £10 qualifying bets, stake not returned. Free bet – one-time stake of £30, min odds 1.5, stake not returned. 1X wager the winnings. Wager from real balance first. Wager calculated on bonus bets only. Max conversion: £200. Valid for 7 Days from receipt. Withdrawal requests void all active/pending bonuses. Excluded Skrill and Neteller deposits.
Full Terms apply
.
Profit Boosts make sports betting more interesting and profitable. Before we go into depth, it is good to understand the context from which they originated.
In the world of online sports betting, you have Mobile Wins and the players, also known as punters. Mobile Wins want as much action from as many players as possible on Mobile Wins Sports. Who in turn want to bet on sports under the best conditions.
By that, we mean a well-functioning, reliable sportsbook. With the best odds. Or at least competitive odds. A wide range of sports and betting markets. And, of course, an attractive bonus. For Mobile Wins, the bonus is an important feature with which we can distinguish ourselves from the competition.
There are many different bonuses with which Mobile Wins can reward players. The welcome bonus is, of course, the best known. This can be a deposit bonus, but is also often a Free Bet. A much-loved bonus among players, of which there are several variants.
Another common bonus is an 'Odds Boost'. This too comes in several variants. This is partly because there are multiple variants. The focus for now is the Sports Betting Profit Boost. Which, let's face it, sounds pretty good.
What is a Profit Boost?
The name, of course, says it all. A Sports Betting Profit Boost is literally a profit boost. In other words, Mobile Wins offers you the chance of higher profits on a particular bet.
Compare it to a 'get 3, get 2' promotion from the store around the corner. Mobile Wins offers you more value for money. This makes Mobile Wins more attractive to both existing and new players.
Keep in mind, though, that these promotions are limited. Whereas a welcome bonus is often valid for weeks or even months, a Profit Boost is only valid for a very short time. So if you want to take advantage of them, you should do so the moment you come across them.
How does a Sports Betting Profit Boost work?
With a Profit Boost, Mobile Wins temporarily adjusts the odds in your favour. Normally, we set the odds on an event and always keep a margin in our favour. That is after all what bookmakers do. So you get slightly lower odds than you should actually get. This margin is the 'house edge', Mobile Wins' earnings model. With it, we secure our profit margin. At the end of the day, Mobile Wins is not a charity of course.
By giving some of that margin back to players, a bookmaker can offer Profit Boosts. In other words; higher odds = lower profit for Mobile Wins = more profit players. Noting, of course, that you have to win the bet. A Sports Betting Profit Boost does not guarantee a win, only a guarantee of a potentially higher payout.
Example Sports Betting Profit Boost
Let's take a football match. The bet is that Liverpool wins the match, raising the regular odds of 2.0 to 3.0. A 50% Profit Boost. Because instead of getting 2x your bet back on a win, you now get 3x your bet back. Say you bet £20 and Liverpool wins, then instead of £40 you now get a £60 return.
What you also see is bookmakers increasing the odds extremely. For example, by giving 50x your bet back if Max Verstappen or Argentina becoming World Champions. These are so-called Enhanced Odds, which are often intended only for new players. An advertisement stating that you can win 50x your stake on a particular bet naturally attracts attention. With such bets, by the way, there is always a maximum bet. Often this is £1, or £5. Depending on the level of Enhanced Odds.
For which events do you get a Profit Boosts?
You can encounter a Sports Betting Profit Boost at different sports and events. The most prominent and obvious Profit Boosts you get on high profile events. Large matches or tournaments that attract a lot of attention from both the public and the press.
Think of big football tournaments such as a European Championship or World Cup of the Argentina national team and the Dutch Orange Lionesses. The Darts World Cup. An important Grand Prix in Formula 1. Or a cracker in the Premier League, FA Cup or Champions League in which clubs such as Liverpool, Manchester United, Arsenal or Chelsea make an appearance.
But you will also find Profit Boosts on more 'daily' events such as a match from the Premier League, La Liga or Bundesliga. This can be a bet with increased odds on a club winning, but more often the odds boost is also on other markets such as 'more than 2.5 goals'.
In addition, you find Sports Betting Profit Boosts on specials. Think of a Premier League special:
Manchester United's new striker scores the first goal in the opening game of the season.
Combi Boost
Profit Boosts are also given on events where several bets come together. In this case, the bet consists of multiple bets, which is called an accumulator bet. Abbreviated, this is the Acca. So to win the bet, the individual bets must all work out in your favour. In doing so, the bookmaker throws in a Profit Boost, which is presented as a so-called Combi Boost.
An example of a Combi Boost is an Acca on a Champions League night. The bet is that Liverpool, Barcelona and Real Madrid win. Or all score more than 2.5 goals.
With these bets, the more selections there are in the Combi Boost, the higher the boost is from Mobile Wins. In other words, the more risk you take, the bigger the reward. Logical too, as your chances of losing the bet also increase.
Where can you find Sports Betting Profit Boosts?
Mobile Wins regularly offer Profit Boosts. We value our players!
To benefit from those, you need to register an account with Mobile Wins. If the Profit Boost is a Welcome Bonus you will come across this Odds Boost immediately. Otherwise, enter Mobile Wins and search the menu for 'Specials', 'Boosts & Specials', 'Play Smarter Bets' or simply 'Profit Boosts'.
What else should you look out for?
Basically, Mobile Wins is positive about Profit Boosts. It can be a great way to pocket extra winnings, or get acquainted with a bookmaker. However, we do want to give you one last piece of advice. Don't be immediately dazzled by a Profit Boost.
No matter how big the Profit Boost may be, it doesn't change your chances of winning. So always keep that in mind. And in addition, remember that you should only bet on things you know about. Is the profit boost on a sport, match, team, player or event you don't know much about? Then either stay away from it or do good research beforehand. The latter is, of course, the starting point of any successful bet.
Frequently Asked Questions about Profit Boost Bonus
A Profit Boost is literally a profit increase. In other words, the bookmaker offers you the chance for higher winnings on a particular bet.

Compare it to a "get 3 for 2" promotion from the supermarket around the corner. The bookmaker offers you more value for your money. This makes a bookmaker more attractive to both existing and new players.
Other Questions?
CONTACT US
.