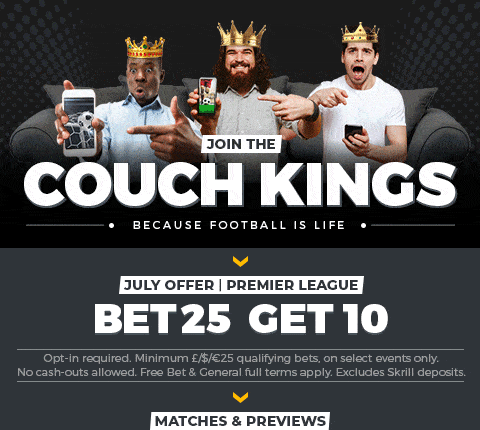 Buckle up for an unprecedented summer of football! Did you miss the betting in the spring? We have good news: you can make it all up in the summer! Sure, there is no Euro2020 this year, but in a way we are getting the best of both worlds: competitions now, Euro2020 later. Find all your fixtures here and Get a Free Bet Bonus of €10 (New players only).
Mobile Wins Fixtures:
Premier League – Bet 25 Get 10 Free – Deposit code: 12MAN!

English Premier League 19/20
2019/20
La Liga
The Spanish clubs have been hit hard financially due to the corona crisis. A lot of big clubs asked their players to turn in a portion of their salary. Hopefully this summer will see the full restoration of the glorious La Liga with it's monumental clubs that speak to the imagination of so many footballers world wide.

Spanish Premier League 19/20
2019/20
Serie A
The Serie A is more exciting than it has been for years. Large names are signing again with Italian clubs, something that has not happened for some years. Witness the return of the glory of the Italian football for yourself!

Italian Serie A 19/20
2019/20